Meet Me At Midnight: A Review of Taylor Swift's Newest Album Midnights
Midnights is raw and euphoric. It's the sudden urge to scream at the top of your lungs. It's the aftermath of the party when your hair is messy and your lipstick is smeared. It's the thoughts that you hide locked in a cell, behind bars and doors bolted tightly shut. It's falling in love. It's heartbreak. It is every conflicting emotion you have ever felt.
Singer-songwriter Taylor Swift released her tenth studio album Midnights at 12:00 a.m. EST on Friday, October 21 with the tagline "Meet me at midnight." Highly regarded by the public, Midnights became the most streamed album in a single day in Spotify history on the day of its release. Among Swifties (Taylor Swift fans), it's an exciting return to pop from her previous two indie-style records — Folklore and Evermore.
Naturally, Midnights has echoes of Swift's older ventures into pop — 1989, Reputation, and Lover. A similar genre, however, does not stop Midnights from having a sound unlike anything else in Swift's discography. In this new record, she experiments with an electric feel, overlaying heartbreaking lyrics with angelic, catchy beats. She makes you feel something heavenly with every song in Midnights. It is novel, out of the ordinary, and beautifully unique.
In her initial Instagram announcement of the album in August, she described the record as "the story of thirteen sleepless nights throughout my life," and it is. And yet, she wants Midnights to be your sleepless nights too. She wants you to be lying wide awake in bed at 1:00 a.m. with an inexplicable feeling in your gut. She wants you to truly feel the album, as if you could hold it in your hands.
In Midnights, Swift is a million different people at once. In a crowd of people, she is every single face. She is every memory, every perspective, every piece of herself. She digs deep within the nooks and crannies of her mind, fishing out every emotion, every desire, every urge she has ever had.
And so, naturally, one part of her mind is dominated by pure, unadulterated, beautiful love. In this record, the romantic songs are melodic and mesmerizing — almost hypnotizing. "Lavender Haze," "Snow On The Beach" (featuring Lana Del Rey), "Labyrinth," and "Sweet Nothing," characterize Swift's six-year relationship with actor Joe Alwyn. It is stable and comfortable but that doesn't make it any less rare or enchanting.
In "Snow On The Beach," she sings about falling in love, as Del Rey accompanies her with backing vocals. Swift asks, "Are we falling like snow on the beach? / Weird but f**king beautiful…You wanting me / Tonight feels impossible." In "Sweet Nothing," she sings, "They said the end is comin' / Everyone's up to somethin' / I find myself runnin' home to your sweet nothings."
Here, Swift is sure. She is at ease, she is happy, she has absolutely fallen for Alwyn. Simple as that.
Yet of course Swift is no stranger to heartbreak, as many of her most famous hits (such as "All Too Well" and "Dear John") have been about gut-wrenching breakups. In Midnights, she expands on these heartbreaks. "Maroon," "Midnight Rain," and "Question…?" explore the complexity of her past relationships, their uncertainty, and their ultimate falls.
In "Midnight Rain" she sings, "He wanted comfortable I wanted that pain, he wanted a bride, I was making my own name." In "Question…?" she is endlessly inquiring about a relationship, as she brims with doubts and unsureness. "Did you wish you had put up more of a fight?…Does it feel like everything feels just second best after the meteor strike?"
Swift looks deep into her past experiences and analyzes them — deliberately not putting the blame on a single person as she truly searches for the full picture.
However, many of Midnights' tracks are not about love at all. "Anti-Hero" and "You're Own Your Own, Kid" deal with some of the darkest parts of Swift's life. In "You're Own Your Own, Kid," she laments, "I hosted parties and starved my body / Liked I'd be saved by a perfect kiss." In "Anti-Hero," she shares her insecurities with just as much rawness. "I'll stare directly at the sun but never in the mirror," she says. Swift is so ashamed of herself that the self-destructive action of looking into the sun seems more appealing than having to confront her own face — and more abstractly, confront her own flaws and faults as well.
But what makes "Anti-Hero" so unique is its exploration of Swift's guilt, of what mistakes she has made. It's almost like she's asking herself, What if I'm at fault? What if they were right all along and I'm the villain? "Did you hear my covert narcissism / I disguise as altruism / Like some kind of congressman?" she asks. Later, in the ironically upbeat chorus, she even admits, "Hi / I'm the problem, it's me." This level of honesty, this willingness to point out her faults and share them with the world, makes "Anti-Hero" one of the strongest tracks on the album. This song has also been received well by the public. In the week immediately following its release, "Anti-Hero" charted first on the Billboard Hot 100, the Billboard Global 200, and the Billboard Global (the latter excludes all U.S. streams and sales).
Sometimes, however, Swift is tired of admitting her faults. In "Vigilante Sh*t," "Bejeweled," and "Karma," she invites listeners to imagine her in all black, with dark red lipstick and a confident smirk. Here, her mindset is the polar opposite. Picture her saying, You want me to be a villain? Fine, I will be.
These songs are dark, loud, and powerful — reminiscent of her 2017 album Reputation. They are the life of the party, the person in the midst of all the chaos that no one can miss. The Serena Van der Woodsens of the world.
In "Vigilante Sh*t" she sings, "I don't dress for women / I don't dress for men / Lately I've been dressing for revenge." In this song, Swift is taking back her power. She refuses to heed any attention to the media's accusations of her, claiming she victimizes herself and vilifies those around her. She is not the anti-hero anymore, she is the villain.
And finally, Swift ends the album off with a bold closer: "Mastermind." Characterized by a satisfying cadence and daring lyrics, Swift describes herself as calculating in this song. "I laid the groundwork and then, just like clockwork / The dominoes cascaded in a line," she sings. Here, she worries that her relationship with Alwyn has been too orchestrated on her part, that she forced them together.
And yet, ultimately Swift tells us, she "Saw a wide smirk / On your face, you knew the entire time, you knew that I'm a mastermind." Alwyn understands that she is a "mastermind," but he loves her regardless. Her complete self — with all the pieces attached — may not be perfect, no one is. But in the end, he still chooses her. They end up together. In Swift's words, "Yeah, all you did was smile / 'Cause I'm a mastermind."
The end. Right?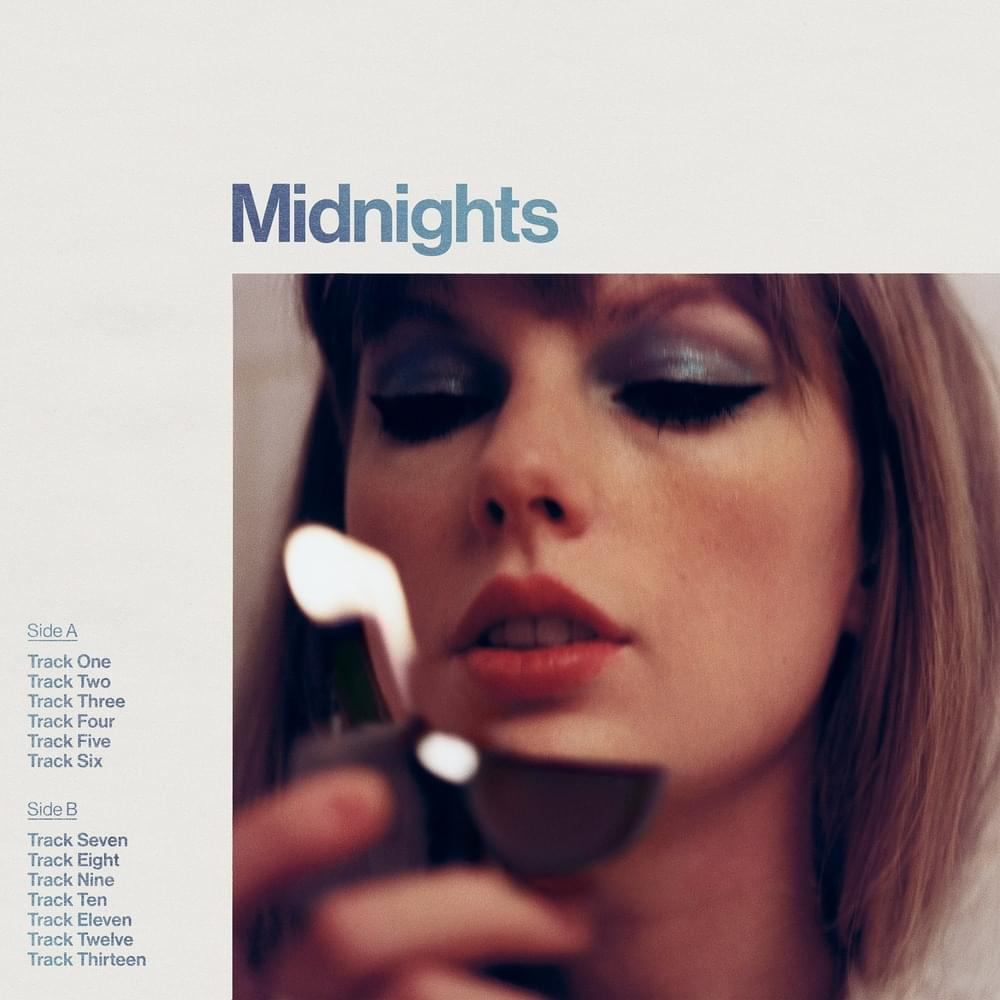 But with Swift, nothing is predictable. Fans should have known she had something else up her sleeve, that "Mastermind" wasn't the end.
Swift released seven extra tracks of Midnights (3am edition) at 3:00 a.m. EST on October 21. She announced these new songs on Instagram, explaining in her caption: "Lately I've been loving the feeling of sharing more of our creative process with you. So it's 3am and I'm giving them to you now."
The 3am tracks are no longer that crazed, uncontrollably intense feeling you get in the middle of the night. They are calmer, smoother, hauntingly beautiful with gorgeous imagery. They are the very beginnings of daylight, when you have at last accepted you won't fall asleep.
With a slightly more acoustic feel than the 13 standard tracks of Midnights, the 3am songs allow for an even greater appreciation of her lyricism. In track fourteen "The Great War" she sings, "Knuckles were bruised like violets / Sucker-punching walls, cursed you as I sweet talk / Spineless in my tomb of silence / Tore your banners down, took the battle underground."
No matter which song you are listening to, Midnights is the kind of record you will never forget. It's the kind of album that mesmerizes you, that makes you want to listen to the songs again and again because they manage to get better every time you hear them. One of her strongest records yet, Midnights is proof yet again that Swift can — and will — succeed in any genre she wishes to adventure into.