Summer Plans: A Peek into This Year's Summer Religion Courses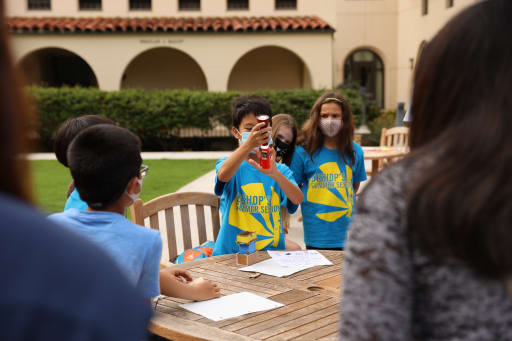 As spring break nears and course requests open again, students are once again faced with the option of enrolling in a summer program here at Bishop's. Some of the most popular choices are health and religion classes that are often required for upper school graduation. So what are the religion courses offered this summer? What advice can students who have already taken them provide?
According to Academic Dean Ms. Janice Murabayashi, there is a two-semester requirement for religion credits. The first mandatory enrollment is one semester of Introduction to Biblical Literature (BibLit) that must be taken in 9th grade, 10th grade, or the summer between those school years. Additionally, students also need to take a second one-semester course, which needs to be completed after BibLit and before graduation. 
When asked about their thoughts on when they chose to take their religion courses, students explained their different situations. "I chose to take both my religion courses during the school year…I've never taken any classes at Bishop's during the summer, and honestly I just thought it'd be easier to take them during the school year, " said Senior Advay Chandra. "Plus, taking it during the school year means you can be in the same class as your friends, which isn't always a possibility during the Summer." Others explained that their choice was due to scheduling conflicts. William Lai ('23) took BibLit during the school year because he attended other programs that interfered with summer school. In contrast, Aria Liu ('23) explained that she decided to take the class during the summer since she didn't have space in her schedule during the school year to take it.
In terms of flexibility, certain religion courses are available for sign-up during both the summer and the school year. For example, in this upcoming June and July, Introduction to Biblical Literature is offered in both session one, which is from June 6 to June 24, and session two, from June 27 to July 15. A second-credit religion course, such as the Introduction to Philosophy of Human Rights class, is also offered in both sessions. However, other classes like Feminism: A Biblical Perspective or Race and Religion in America, are often offered during the school year. 
As with many course selection crossroads, it is common for students to have reservations about their decisions. Aarav Chandra ('22) said: "I would advise people to not be dissuaded by the name of the course, but just choose something that looks interesting and try it out. While these classes fall under the religion category, the second religion course [taken for credit] is about more than just that; you can learn a lot about interesting philosophical ideas." Specifically for BibLit, Audrey An ('23) noted the importance of going in with an open mind. "The course isn't a Christian faith-based course as much as it is an analysis of the Bible, [which is] something that can be explored like any other text," she remarked. 
March 15 marks the beginning of a summer enrollment period. The sign-up portal is linked on March 6 and 13's Knight's News emails.