Reign of the Rodriguezes
One family's legacy and history at Bishop's
The beautiful greenery, the gleaming surfaces of desks and chairs, and the bright pink roses outside of Gilman Hall. These tiny vignettes didn't just appear out of nowhere. 
Early each morning, Mr. Beto Rodriguez wakes up at 4:30 A.M and leaves his house at 5:00 A.M. He then arrives at Bishop's at 6:00 A.M, where he begins his work as Bishop's gardening architect. 
The Rodriguez family has worked as part of the facilities crew for The Bishop's School since the 1960s and has a long legacy at the school. Mr. Dagoberto Rodriguez, also known as Beto, works as the Gardening and Grounds Supervisor and is the mastermind of the manicured gardens that surround the school grounds. Ms. Magdalena and Ms. Rochelle Rodriguez both work in housekeeping, allowing students and teachers to enjoy their beautiful surroundings. 
"
Their service stands as tall as the pine in the quad that's surrounded by the black rope as its guard"
— Director of Security Mr. Danny Newsom
Mr. Beto smiled and the skin at the corner of his eye crinkled with contemplation as he reflected on his experience at Bishop's. He said, "The Bishop's School is a really nice place to work. We are like a family. All Bishop's family." 
Speaking in their mother language, Spanish, Ms. Magdalena's and Ms. Rochelle's love for Bishop's isn't any less apparent. "[Bishop's] is like a second home," Mr. Rodriguez translated for them. 
The Rodriguezes have a historic presence on campus. Members of the Rodriguez family started working at Bishop's in the '60s. 
Mr. Rodriguez's uncle, Adam Rodriguez, was the first Rodriguez who worked in landscaping at Bishop's. After his retirement, his son and Mr. Beto Rodriguez's father, Jesus Rodriguez, worked at Bishop's until he retired in the '80s after 10 years of service. 
At 17 years old, Mr. Beto Rodriguez began working for the Bishop's community in maintenance. After three months, he pivoted to housekeeping where he spent 17 years looking after the buildings; he has worked in landscaping for 23 years since he switched. In total, he has spent 40 years on the Bishop's campus. Ms. Magdalena has spent 43 years at Bishop's and Ms. Rochelle has 29 years under her belt. 
Director of Security Mr. Danny Newsom had high words of praise about his friend and colleague, Mr. Rodriguez. "Beto Rodriguez is such a standard. He and his family have provided sound structure with their devoted service for over half a century.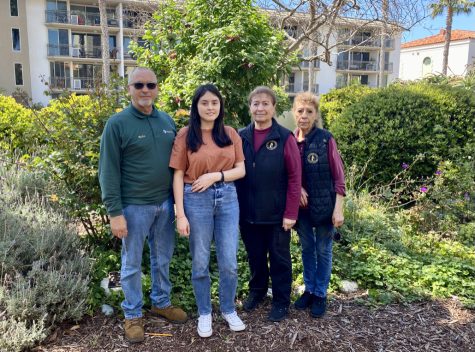 Their service stands as tall as the pine in the quad that's surrounded by the black rope as its guard," he shared.
The tree standing that Mr. Newsom spoke of is known by all Bishop's students. "Beto may not speak of his works or of his family's, but their action is as difficult to miss as our campus' most prominent tree," Mr. Newsom continued, "now if only that tree had a name to match the honor this community has received over the decades by this family." Mr. Newsom believes that this tree should be dedicated to the Rodriguezes and their legacy at Bishop's and he is not alone in his praise.
Director of Facilities Mr. Brian Williams has known the Rodriguezes since he came back to work at Bishop's in 2014. He described Mr. Rodriguez as a very hard-working and detail-oriented individual. "You can tell by working around him and with him that he really loves this campus," he expressed, "he's extremely fond of the school." When asked about Ms. Rochelle and Ms. Magdalena, he said, "they do their work and they do it very well and are so reliable and trustworthy."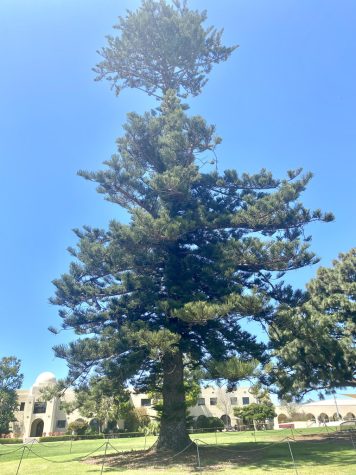 When asked about his favorite memory while working with the Rodriguezes, Mr. Williams paused to think before recounting a moment when the maintenance team set up for the auction on the quad. The company who was setting up the tent drove a stake through a major waterline. "I have always saved [that pipeline] as a souvenir from that event. Beto was part of the solution," he recalled. 
The Rodriguez family's connection and impact on the community is evident through the daily interactions between them and people on campus. 
While passing through the mailroom, Academic Assistant to the Head of Upper School cheerfully greeted the three Rodriguezes. "They are so great to interview!" she said, "they have a lot of history here." Ms. Kullback then proceeded to say, "I think we need to name a building after you guys." On two other occasions, two other faculty members interrupted the interview to just say a friendly hello.
Ms. Briana Rodriguez, Mr. Rodriguez's daughter, currently works at Bishop's daycare program for teachers' children. With over 60 years of service for the school, it seems that the next generation of the Rodriguez family is starting right now.