Literature with Leila (and Clare!)
I'm back! I know you missed me, so I'll skip the pleasantries and get right to the point. These books are not my typical well-written reads, but they are my feel-good favorites. You can read them over the break: on an airplane, or sitting on a beach, or after a long day of skiing, or when you need a break from your family. However, I have run into a new problem. I have read so many books that I can't recommend them all to you. So here are three that I think you can sit down and fall in love with fast. 
AMERICAN ROYALS BY KATHARINE MCGEE — I read this last year and to say I loved it is an understatement. This book asks the question of what would happen if George Washington made the United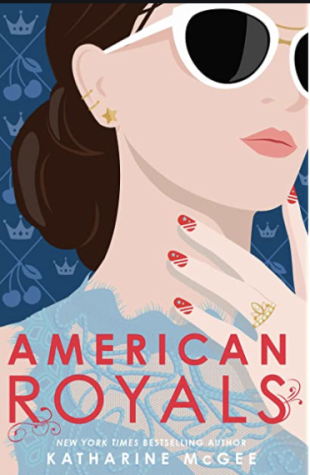 States a monarchy. Flash forward to present day and the first queen is about to rise to power. It follows her struggles through being a female leader, dealing with her love life, and facing societal pressures—among many more. While being a monarch is such a distant feeling, a lot of her struggles aren't that foreign, and that's what makes this book so lovable.
I found myself rooting for the characters and when the plot twisted, I was inclined to read more.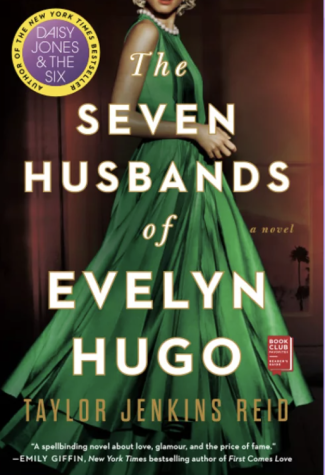 THE SEVEN HUSBANDS OF EVELYN HUGO BY TAYLOR JENKINS REID — If I had to recommend one of this list, this would have to be The Seven Husbands of Evelyn Hugo. This book had me on the floor in shock. It is also the only book of 2021 I have cried to. Ok, that's a lie. It's the only one of this year that I loved so much that I went and read another book from the author. I liked this second one I read as well — Daisy Jones and the Six (stay tuned for that review). But anyways, I loved this book. The characters make you fall in love with them and the story line is addicting. The story follows Hollywood movie legend Evelyn Hugo as she recounts the details of her life (good and bad) to journalist Monique Grant. Why Monique though? She's a tiny journalist at an even smaller publication, so why her?The story twists and turns in so many ways, and I found myself rooting for every character's happy ending. That doesn't usually happen. The answer comes at the end of the book in the most shocking and heartbreaking way.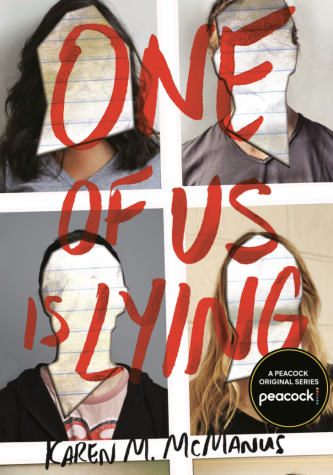 ONE OF US IS LYING BY KAREN M. MCMANNUS — so, here's the deal: I hate murder mysteries, (I know I have recommended two) but I don't typically enjoy them. In fact, I refuse to read them. This book is the exception to my stubbornness; it was also my favorite book for over two years. Again, if you are looking to kill three hours somehow, this is the way to do it.
This is also the only book in my reading career that I have re-read. So Leila, what is this book about? The book starts with five teens (the brain, the beauty, the criminal, the athlete, and the outcast), and they get put in detention. All of a sudden, one mysteriously dies. One of Us Is Lying follows the other four teens in the room on their quest to discover who is responsible. Through a true story of comradery and sticking together, they uncover who it was in a shocking and heartbreaking end.
In a shocking turn of events, we're making this version of book recs "Literature with Leila! (and Clare)." I'm going to pick books from a variety of genres so that there's hopefully something you'll enjoy, even if you're a book-hater. 
PARACHUTES BY KELLY YANG  // TW: sexual assault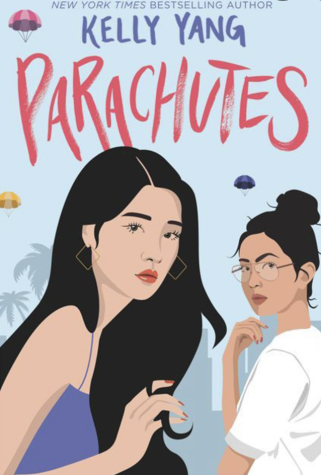 I've never heard anyone talk about this book, but it's one that I think everyone should read and is unlike anything I've ever read. The synopsis calls it "Speak enter[ing] the world of Gossip Girl," but I don't think that does it justice.
 The title, Parachutes, refers to wealthy teenagers from Asia who are dropped off (like parachutes) in American households to attend school, while their parents remain in Asia. They live with host families, so they aren't entirely alone, but they have the power and freedom of being far from parental influence. The two main characters, parachute and host daughter, attend school in LA, giving it a relevance, a presence in our lives since we, as Bishop's students, live in a similar area. The tone at the beginning is starkly different from the tone at the end of the book, so if you think the beginning feels superficial, give it some time.
A GOOD GIRL'S GUIDE TO MURDER BY HOLLY JACKSON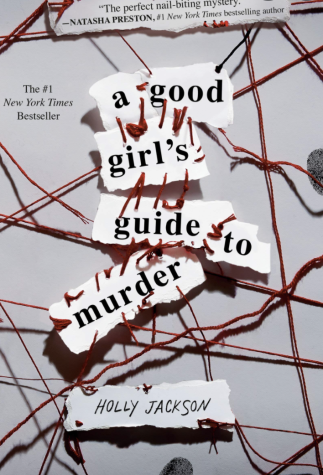 A Good Girl's Guide to Murder was one ofthose spiraling who-dunnits that kept me up to the wee hours because I could not stop turning the pages. The main character, Pippa, solves her small town's long-solved (or is it?) murder as a highschool project. I got very strong vibes of Pretty Little Liars* as I read it. The girl who was murdered, Andie Bell, bears strong resemblances to Alison DiLaurentis, and, in a PLL-esque fashion, all of the clues and suspects and relationships and enemies become so interwoven that you might need a murder board to follow what's going on. It didn't feel like a formulaic murder mystery; and even I, a excellent plot-twist predictor, didn't see a lot of twists coming in this book, since it wasn't all hinging on one who-dunnit. Also, there's a sequel! And a third one just came out, but the library is slacking on getting me my copy.
*the show, obviously
BECOMING BY MICHELLE OBAMA
Becoming is my go-to favorite book when a sop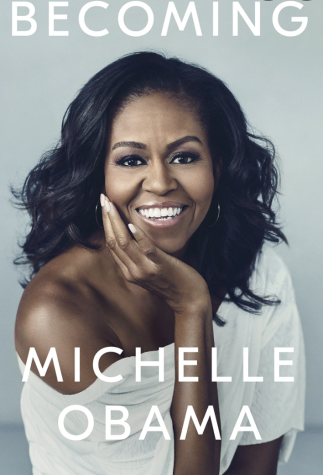 histicated adult asks me what my favorite book is and I don't want to list some trashy romance novel. It's also that book your grandparents got their bridge club members for Christmas three years ago. I know this isn't screaming "read me," but I truly did think it was an amazing memoir. It was easily digestible and talked to life experiences specific to her—a change-enacting woman and cultural icon—but also humanized her as she discussed topics prevalent to the lives of a Bishop's student. There were stories from her elementary school, stories about her experiences with college admissions, stories as she struggled with imposter syndrome. Highly recommend the audiobook, which she reads herself.