From Ballroom to Classroom: The Life of Daniel Zhao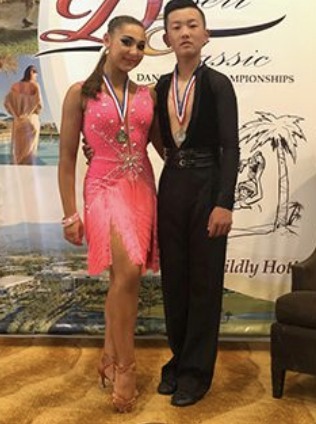 "Dancing has practically been a part of my life as far back as I can remember. In fact, I can't really remember a time when it was not." Sixteen years old, Daniel Zhao ('21) is a skilled ballroom dancer and unique member of the Bishop's community. He started his dance career at only five years old when his mother signed him up for a ballroom dance class at the studio where she was dancing. Immediately, Daniel took up ballroom dance and has become incredibly talented over the past eleven years, but he said that originally he struggled. Until middle school, he did not take ballroom dancing as seriously as he does now.
Along with ballroom dancing, Daniel plays golf on the Bishop's team and dances in PDG (Performing Dance Group) at Bishop's and recently performed in their fall show, Narnia. As a junior, Daniel balances his rigorous training schedule with his schoolwork, sports teams, clubs and participation in the performing arts program. 
Regularly, Daniel practices for twelve hours a week and even more time when leading up to a competition. This dedication and drive started in middle school because Daniel was finally tall enough to be able to choose his own partner instead of having to find a partner who was maybe not as skilled as him, but was proportionate to him. For this reason, Daniel struggled and said, "I wasn't very good and I didn't get good results at any competitions." This caused him to work even harder in middle and high school with his new partner. Daniel "really wanted to win competitions and become #1."
He says that his commitment to dance has gotten "to the point where I can't stand going a day without putting on music and just practicing on a dance floor." Daniel's love for dance is especially present during and after competitions. Daniel said, "At competitions, it's just so thrilling when your adrenaline is pumping hard and your family and friends are cheering you on, it just feels so good." 
He was able to work up and achieve his goals at the Desert Classic 20th Anniversary event with his partner Simona Itkin and the help of their coach, Sergey Kvashyn. At the competition in Palm Springs, California, Daniel and his partner competed in the youth division ages 16-18. After placing well at ths competition, Daniel and Simona continued their hard work and placed first on November 3 at the Hollywood Dancesport Championships in Los Angeles in the Youth Open Prechampionship Division and sixth in the Open International Gold Championship Division. 
Daniel claims that having a partner with the same goals as him was what really elevated his worth ethic and end results at competitions. Daniel stated that, "Fortunately, I had a partner that had the same mentality as I did and up until now, we have performed well at even national-level competitions." 
However being a dancer has not always given Daniel the confidence he has today. Unfortunately, before coming to Bishop's, Daniel revealed that he has "had quite a few people throughout the year that mocked me for my hobby." Luckily, after moving to Bishop's this is no longer the case. At Bishop's Daniel stays involved with the dance program to further reach that goal with the help of Mrs. Donna Corry and the rest of the PDG members.
Leave a Comment
About the Contributor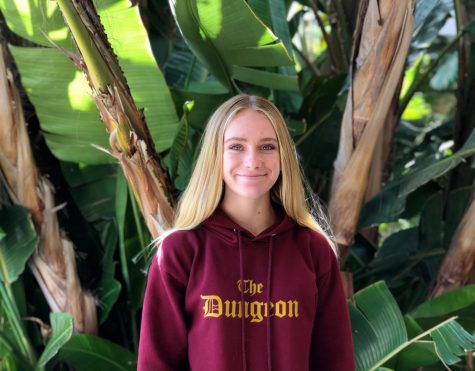 Cate Freundt, Staff Writer
Cate Freundt joined The Tower as a sophomore in the 2019-2020 school year. In her free time she enjoys hanging out with friends, playing soccer and lacrosse,...