Updated? Check.
Student Involvement and Awareness of Global Issues
Locally? Recent California fires, check. Nationally? The impeachment controversy, check. Internationally? The Hong Kong protests, check. Often, we question the importance of being up-to-date with our world, ignoring the fact that our world is becoming more and more tech-dependent and modern; the frequent use of sophisticated technologies exposes us to parts of the world we are unfamiliar with, thus needing the global knowledge to navigate through our society. 
Today's students require a comprehension of our world's prosperity, politics, social formations, and surroundings in order to make the most competent judgments regarding how to continue their own experiences after high school and beyond. At the same time, viewing current news with a perceptive eye is essential to eliminating prejudice or narrow-mindedness. More than ever, recognizing news and current world events is a crucial step towards self-empowerment and progression.
Students are developing in communities that are converting into a much more diverse environment due to modern global migration. Students are already interacting face-to-face with others from various countries and regions, and they need to be able to learn from people of other cultures who may speak different languages, possess different values, or worship in ways that are separate from their own. As the co-president of the Current Events Club, Tobey Shim ('20) elaborated on the connection between news and cultural backgrounds: "Following the news makes us more informed global citizens, and can give us insight about the challenges other people might face. This, in turn, builds mutual respect and helps knit together our diverse, multicultural community."
Moreover, possessing global awareness is crucial for producing solutions toward significant issues that are present in our world. Athena Hernandez ('23) commented that "it is extremely important because to know what's happening in the world has direct repercussions in our daily lives." Global knowledge promotes awareness and interpretive reasoning about subjects such as poverty, climate change, ethical and cultural diversity, world enterprise, and politics.  
According to a Tower survey sent this November to the Upper School, Bishop's students are well informed regarding the underlying concerns of our society. These students display a strong example of showing how not only students but also adults, should take action towards understanding this complex world. From the 181 responses, more than 118 students answered that they check their preferred news source daily or even multiple times a day. As a result, of the total number of respondents, 80 percent answered "I am very aware" when asked about their knowledge on the issues surrounding California fires, the Trump impeachment controversy, and the Hong Kong protests. 
Although on campus, we have reached a satisfactory amount of news awareness, it does not hurt to set further goals for ourselves and our peers. World Language teacher Dr. Leo Landrey frequently talks about the importance of news awareness to his students during advisory time. When asked about tips or things to look out for regarding news sources, he said "the audience of news institutions needs to retain trust in them, but not uncritically." He continues to encourage students to go through a process of evaluating whether a specific news institution is one they can trust. Once they have determined two to three reputable news sources, they can then learn about current world events by comparing and contrasting these sources to earn a broad perspective. After mastering these tips, students can undoubtedly learn more about our world by getting into a habit of placing themselves in a constant practice of decision-making, critical thinking, and problem-solving. 
Leave a Comment
About the Contributor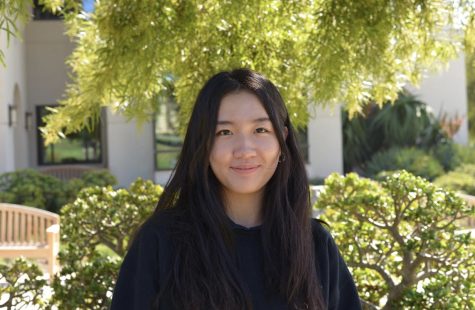 Crystal Li, Editor-in-Chief
Crystal Li joined The Tower in her freshman year when she moved from Shanghai to San Diego in 2019. Now a senior, she fondly looks back on the four-year...