What Did the Middle Schoolers Do On PSAT Day?
As sophomores and juniors crowded into the gym and library on October 16 to take the Preliminary Scholastic Aptitude Test (PSAT) and the seniors had a day off, freshmen took a day away from school to do community service around La Jolla. 
The Ninth Grade spent the morning volunteering around La Jolla in various locations including the Monarch Cottage senior home, a popular bike path, and the Bishop's childcare center. Split by advisory, some students performed in a talent show to entertain senior citizens while others put up signs for local businesses around the Village. Overall, it was a rewarding two hours spent helping the local community. 
After a delicious lunch of hotdogs and hamburgers, the freshmen replenished their energy and walked towards the science building. In the afternoon, they participated in the Advisory Olympics organized by science teacher Ms. Kaitlin Douglass. Rotating around a set schedule, each advisory was able to show off their skills in a series of wacky challenges. There were a total of seven different games to play including picking up Swedish Fish with chopsticks, human foosball, and digging through a mound of whipped cream without using hands. After a sunny day of fun, the Ninth Graders anticipated the announcement of the winners. A few days after the event, the freshmen class representatives—Kenneth Xiong ('23), Luka Givelber ('23), Alexander Yang ('23)—introduced the winners: the Cory-Clark Advisory!
View Comments (1)
About the Contributors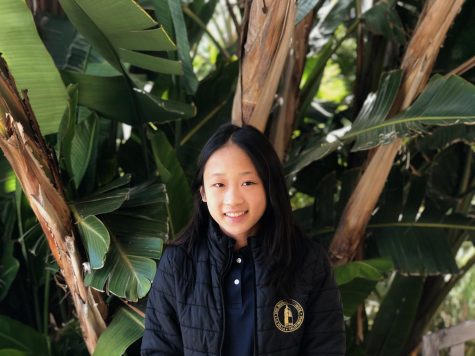 Kasie Leung, Staff Writer
Kasie Leung is a freshman staff writer for The Tower. When not writing manifesto-length articles, you can find her in Gilman-32 spending ungodly amounts...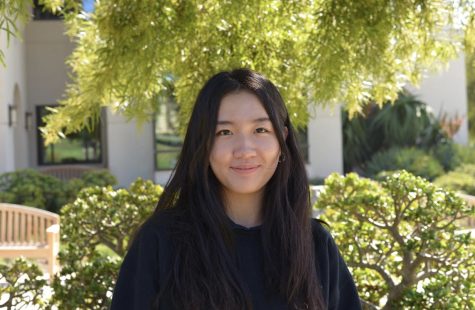 Crystal Li, Editor-in-Chief
Crystal Li joined The Tower in her freshman year when she moved from Shanghai to San Diego in 2019. Now a senior, she fondly looks back on the four-year...