Pictures for Poverty
How one girl is using photography to empower women in India
According to The World Bank, two-thirds of people in India live in poverty, and its rates of malnutrition, abuse, and lack of education mark some of the highest in the world. But, Naomi Deokule ('21) combats these issues by using her passion for photography and social justice. Her non-profit, Project Tasveer– meaning photograph in Hindi –aims to support education and health-related projects with influential photography and design. As a part of her non-profit Naomi has turned some of her stunning photos into attractive apparel she sells in order to raise money to support the fight against crises in India.  
For as long as she can remember, Naomi has always had an affinity for visual art. Naomi articulated, "Something in the obscure details, movements, and narratives of the world around me evidently lured me into this unique form of art and has prompted me to spend my free time exploring the depths of it." She is also closely connected to her Indian heritage and often travels to India. On one of her most recent trips last year, she was shocked by the overwhelming lack of healthcare, education, and opportunities for the impoverished in India. Moved, Naomi sought a better way to connect with and improve the lives of those she saw suffering. She came to the conclusion that photography, one of her most integral passions, had a way of telling a story and inspiring others in a way nothing else could.
So, with Project Tasveer, she has created a collection of hoodies and t-shirts featuring the colors, textures, and destinations of India, which are sold through its website, projecttasveer.org. Each piece is carefully designed by Naomi and strives to show off India's cultural richness while bringing people closer to specific communities of India that they might have been able to support. After all, 100% of the funds collected go to one of three other non-profit organizations that actively combat crises in India. And, while Project Tasveer currently only offers a limited line of hoodies and t-shirts, Naomi states that she is working to "expand it to canvas bags, prints, and more." 
Project Tasveer currently is comprised of three distinct projects, each supporting a different cause that works towards better living conditions, opportunities, and justice in India. One of her projects, for example, is in partnership with Sambhali Trust, an organization with women empowerment centers in Rajasthan, India. Many of the women that come to the empowerment centers are victims of domestic abuse and are unable to be financially independent. Sambhali's mission is to empower and support women through education, financial support, and training in sewing and embroidery. As a result of Sambhali's efforts, the women then go on to sell their creations and become small, independent business owners. Project Tasveer assists by donating funds to buy sewing machines for women. As for why Naomi chose Sambhali Trust as one of the partnerships, she explains: "I wanted to start with something that truly connects my passion for art with giving."
However, this is only the start for Naomi and Project Tasveer. Ambitious and always looking ahead, Naomi mentions: "The next projects I hope to tackle will have to do with healthcare. I will be buying hospital beds and other medical supplies." And, in December, she plans to go back to India to volunteer at one of Sambhali's empowerment centers. She is committed to doing whatever she can too, as Project Tasveer's motto states, "turn passion into purpose."
About the Contributor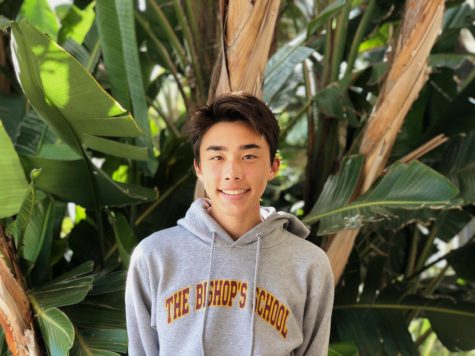 Tristan Upton, Staff Writer
Tristan Upton is a junior staff writer for the Tower. At school, he is an angel. Just kidding. He pretty much sleeps all the time and should brush his...