The Government Inspector: Actor's Workshop's Gut-Busting End to the Performing Arts Season
On May 16 and 17, this year's Performing Arts season came to a close with the final production of the year—A Government Inspector put on by the advanced theater class at Bishop's, Actor's Workshop (AW).
The plot of the play centers around a small Russian village overrun with corruption. When the townspeople mistake a regular citizen as a high-ranking government official come to investigate the town, panic ensues. The citizens of the town work frantically to keep their corruption afloat and the inspector struggles to keep his true identity a secret. 
Written in 1836 by Nikolai Gogol, the play is both a hilarious comedy of errors and a criticism of the rampant corruption and ridiculousness of the Russian government. At the time of the play's publication, Russia was being ruled by the heavy-handed Nicholas I, who was known for his total control and dishonest bureaucracy, as well as the suffering of his subjects. The play, however, manages to take Russia's political instability and corruption and turn it into a true comedy. "I think the audience is really going to enjoy that," Director of Theater Mr. Nathan Emmons explained prior to the performances. "They will enjoy watching the students play all of these ridiculously corrupt people do all kinds of absurd things that are considered normal."
This year's AW class did an excellent job of grasping the finer details on how to put on a comedic show, according to Mr. Emmons. "Comedy is hard," he explains. "It's about timing and delivery within the ensemble. You have to be ready to anticipate be ready to know what the audience needs and is finding funny. And this group I think is a really good grasp of that."
This enjoyment was evident throughout the performance. Rarely was there a moment where the audience was not laughing at one of the many jokes from the characters. The ample amounts of audience interaction, such as when the Mayor, played by Gabe Worstell ('20), addresses the audience directly, or when the Judge, played by senior Gabe Thomas, runs up into the seats while being shouted at by townspeople on the stage. "It was a super cool and funny show to watch," said Jasmine Dabbas ('21), who attended the Thursday performance of the show. "Everyone was so talented and the whole crowd was constantly entertained."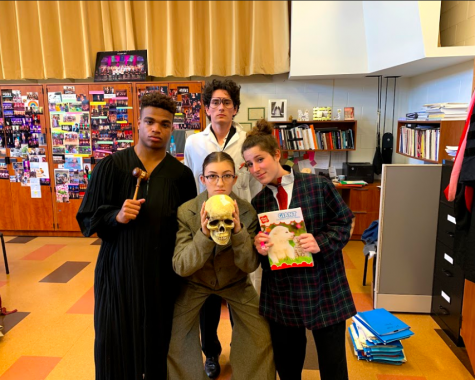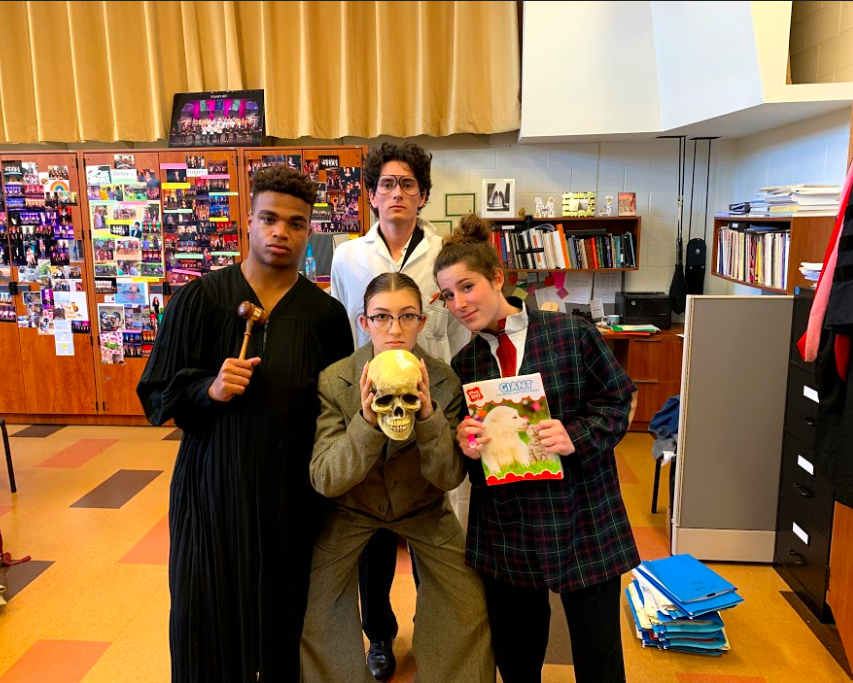 Leave a Comment
About the Contributor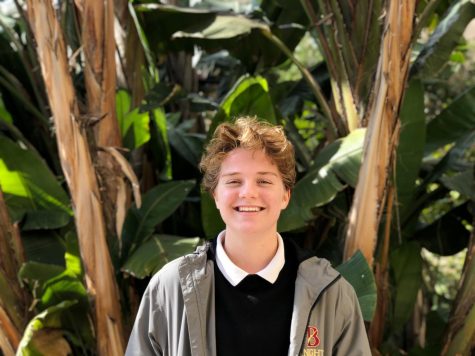 Daniel White, Former Editor-in-Chief
Daniel White is a senior and Editor-in-Chief, returning to The Tower for his third year. Aside from spending copious amounts of time getting very stressed...