Cum Laude Changes
Some seniors spend years looking forward to this event. Others don't even know it exists. Regardless, for most of the school's history juniors and seniors have been required to attend the Cum Laude ceremony, where the school awards seniors with the highest GPAs. However, that's all about to change.
Similar to the Honors Societies ceremonies for Chinese, French, and Spanish, the Cum Laude ceremony will now be held at night for students who receive the designation and their families. The change makes logical sense as the ceremony is often a logistical hassle to pull off during the school day. The entire junior and senior classes have to walk over to St. James by the Sea, the seniors have to line up in graduation procession format, and then the ceremony must proceed at a fairly rapid pace to get students back to school in time for class. Head of Upper School Mr. Brian Ogden cited this as his reason for moving the ceremony time saying, "Having Cum Laude during enrichment time was not only logistically stressful but also is inconvenient for parents who work or have other plans during the day."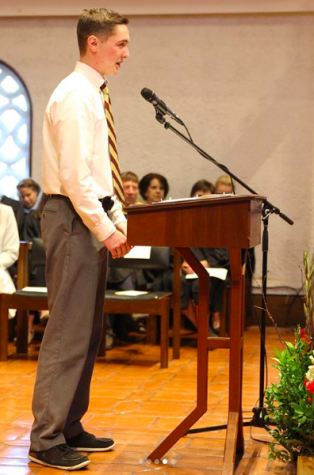 Students seemed to be grateful for other reasons though. As Carina Freundt ('20) said, "I was happy to be there to support the seniors but I didn't totally understand why all the juniors and seniors had to attend." Jess Li ('20) agreed and said, "I really didn't pay attention to anything except the food afterwards." Even senior Sarah Mischel, one of the Cum Laude inductees said, "I really would have just preferred student time during enrichment."
A few were sad to see the change, though, including Jared Littlefield ('19) who said, "I really liked cheering for some of my friends. They worked hard and I liked being there to support them."
Regardless of personal feelings towards the issue, incoming juniors and seniors can look forward to a class meeting enrichment next year instead.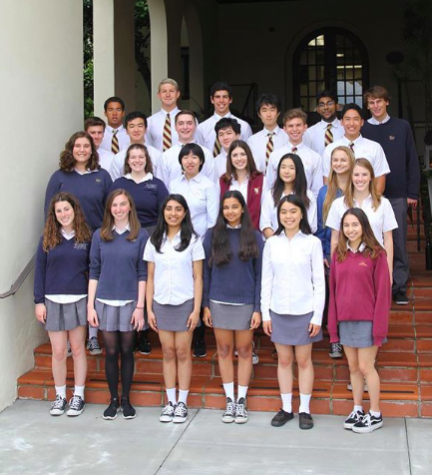 Leave a Comment