She Kills Monsters: A Recap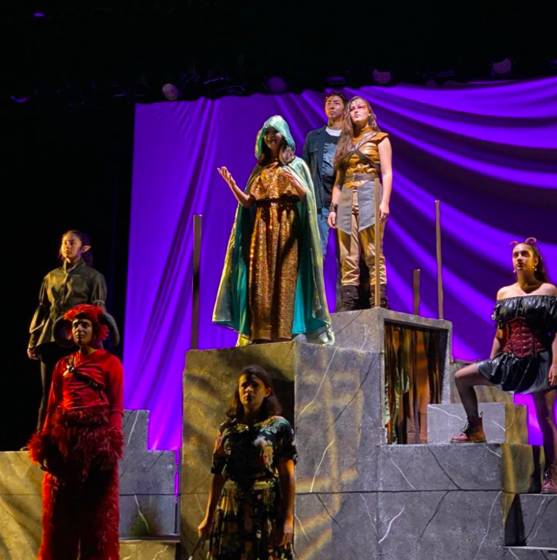 On October 17-19, Bishop's Performing Arts Department's fall play hit the theaters for four shows. She Kills Monsters combined comedy, coming-of-age stories, drama, intricate costumes, and epic fight scenes to make one spectacular showcase.
If you weren't able to see the play, the plot follows as such: a young woman named Agnes Evans, played by senior Sydney Gerlach, departs from her childhood home following the death of her younger sister, Tilly, played by Maddie Ishayik ('23). Before she leaves, Agnes stumbles across a journal her younger sister kept about the board game Dungeons & Dragons. Determined to understand both the contents of the book and Tilly herself, Agnes recruits the help of high schooler Chuck, played by Joseph Aguilar ('22), to help her play the game her sister has set out. This sends Agnes, along with her party of Kaliope, Lilith, Orcus, and Tilly—played by Elizabeth Holm ('21), Delilah Delgado ('21), Neal Mehta ('21), and Maddie respectively—on an epic quest to retrieve Tilly's missing soul. 
Serving as an undeniable comedy with more serious undertones, the play left the audience feeling a wide range of emotions. The dry, sharp humor in some of the scenes—such as the numerous occasions in which the school guidance counselor Vera, played by Emma Hong ('22), performed her job with laughable ineptitude—had the audience in stitches while the somber tone of others—such as Agnes's attempts to grapple with the reality of Tilly's death—left the audience sitting in contemplative silence. The whole show was undercut with intricate set and prop work, killer fight scenes, and a perfect 90s soundtrack featuring songs such as "Bullet With Butterfly Wings" by The Smashing Pumpkins and "Just A Girl" by No Doubt, making the show an aesthetic masterpiece as well. 
The show was a blast for the cast members and crew as well as the audience. Director of Theater Mr. Nathan Emmons called it a "rockstar adventure" while cast member Neal echoed similar sentiments. "It was really fun," he said. "There was such a supportive and strong cast and crew; I loved the time I got to spend with them and the strong friendships I built along the way."
Leave a Comment
About the Contributor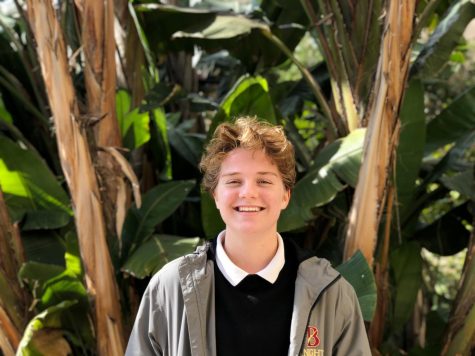 Daniel White, Former Editor-in-Chief
Daniel White is a senior and Editor-in-Chief, returning to The Tower for his third year. Aside from spending copious amounts of time getting very stressed...