WeCare Speaker Gives Her Wisdom
Rachel Simmons' Presentation
On September 13, best-selling author, educator, and consultant Rachel Simmons spoke to parents and teachers of local private high schools including Bishop's. Her talk was titled "Enough As She Is: How To Help Girls Move Beyond Impossible Standards of Success." The talk was initially designated to take place at Our Lady of Peace but was moved to the Children's School. 
Ms. Simmons told the audience her own story: she graduated at the top of her class from Vassar College and became a Rhodes Scholar to be a fellow at the University of Oxford. She explained that she accepted the scholarship for the prestige– not self-gratifying reasons. When she ultimately decided to drop out of the fellowship, she received a letter from the President of Vassar saying she was a disappointment and an embarrassment. Ms. Simmons said, "That was my low point in life." But she told the audience, "If I can pick myself up, anyone can pick themselves up." She followed up on her story with her advice to parents to encourage their kids when they are feeling self-doubt.
Ms. Simmons' presentation was the first of a series focusing on parenting. The series is run by WeCare, a consortium of independent schools in San Diego. 
Bishop's includes memos about We Care presentations in the Knights News.
View Comments (1)
About the Contributor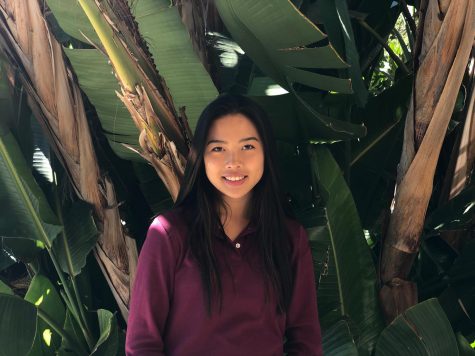 Carly Phoon, Graphics Editor - Print
Carly Phoon joined The Tower her junior year and unexpectedly found her niche in graphics and layout. In her rare free time, she enjoys working at a vet...