Friday Knight Knockout
Bish Bowl, an annual event unique to Bishop's, was filled with passes, rushes, touchdowns, and an unbalanced scoreboard. 
Seji Ayala-Sekiguchi ('22) commented that he thought the game was "basically a blowout, but it was fun because everyone showed up." The Knights trounced the Francis Parker School Lancers 53-13 in a game that was never close. Star quarterback and University of Notre Dame football commit Tyler Buchner ('21) had another great game, throwing for 338 yards and four touchdowns, and running for two more touchdowns on 92 yards. Receiver and commit to the University of Davidson Clarence Freeman ('20) had a breakout game as well. He snagged six catches for 132 yards, including two touchdowns. In addition, Amaan Banks ('20) blew past the Lancer's defense, rushing for 132 yards on only five carries. His best rush was a fifty yarder that he took to the house! The Knights put the game away in the first quarter, going up 24-0, and carried that out for the rest of the night.
Seiji was right about everyone being in attendance; students from all grades came to watch the game and the accompanying festivities. Luka Givelber ('23), a freshman running back for the team, stated: "The energy was electric in the stadium, and it really inspired the team to play well for the fans." The mascot race was as festive as ever, with students crowding the railings in an effort to cheer on their classmates. Students, faculty, and parents had plenty to be entertained with at this year's Bish Bowl on Friday night. 
View Comments (1)
About the Contributor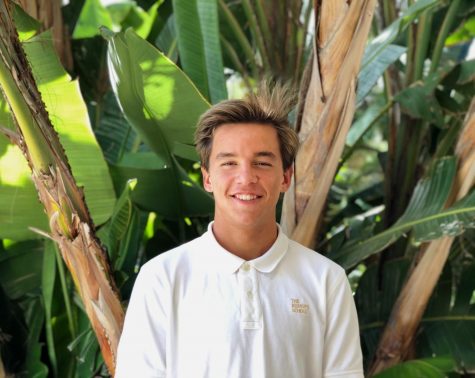 Ryan Arrowsmith, Staff Writer
Ryan Arrowsmith is a freshman staff writer for The Tower. Ryan fills up his weekends with water polo, a sport that he has been playing since fifth grade,...