Fast and Furious: The Scoop on Scooters in San Diego
They are not hard to find — strewn on sidewalks, resting against street sign poles, tipped over onto bike lanes, resting in clusters at the beach. Scooters have arrived in San Diego in no small amount.
Six app-based scooter rental services operate in San Diego: Lime, Lyft, Skip, Jump by Uber, Spin, and Bird. Each has brought thousands to San Diego, but with the arrival of new scooters also comes the question of what to do with them. The City of San Diego introduced its plan on July 1 to more strictly enforce rented motorized scooter regulations, a decision met with both support and opposition. The City wants to take safety precautions, monitor the speed of scooters in areas with heavy foot traffic, and ensure that scooters are parked responsibly.
While scootering is an eco-friendly and easy method of transportation, it can pose safety risks to riders. Fox 5 San Diego reported August 3 that a woman suffered multiple skull fractures caused by a scooter accident in Liberty Station. According to her husband who was present at the accident, the woman took one hand off the handlebars to adjust her purse, which had gotten stuck wrapped around them; then, the scooter spun out of control. A man in East Village had the same skull injury after crashing when his scooter went too fast and the force of the brakes threw him over the handlebars, according to NBC 7 San Diego. Neither rider was wearing a helmet.
To lower the risk of both minor and critical injuries alike, it is vital that scooter riders wear helmets — while scooter companies such as Bird have PSAs on the importance of helmets on their website, they neither provide helmets nor require riders to wear them. To make safety and helmets priorities,  the City of San Diego will better enforce California Vehicle Code 21235(c). This law states that bicyclists and motorized scooter riders under 18 must wear helmets; if a police officer spots a minor helmet-less, the minor can receive a ticket. This law has long been in existence, but the rise in scooter popularity has brought it new attention. However, the law still does not take adults into account, but of course, it always advised that adults of any age wear helmets when scootering.
It is also prohibited by both the scooter companies' Terms and Conditions and by the State of California for more than one person to ride a scooter at a time — another ticketable offense. Furthermore, scooter riders cannot ride on sidewalks or attempt tricks, and must be at least 16 years old with a valid drivers' license to ride.
Speed is another factor that can increase risk for scooter riders — though perhaps they don't seem fast, scooters have the potential to reach 25 miles per hour. Scootering down a crowded street seems rather dangerous, though — to minimize recklessness, scooter companies have started using a new technology called geofencing.
Geofencing is the remote adjustment of speed based upon location. For example, one could ride on a residential street with a high speed but when approaching a location known to scooter companies for being crowded, the scooter would automatically break to an appropriate speed and be restricted from going faster.
In Liberty Station, Balboa Park, Mission Bay Park, Mission Beach, La Jolla Shores, and around Petco Park, scooters are restricted from going faster than eight miles per hour. On North and South Embarcadero pedestrian walk, India Street, and Martin Luther King Promenade, scooters cannot exceed three miles per hour.
Parking is perhaps one of the most contentious aspects of the scooter situation. Some praise the convenience of having scooters at their disposal — others call them a public nuisance. "Until there is a way to enforce [parking], they shouldn't be here," said La Jolla resident Ray Weiss to the La Jolla Light. Part of the City's summer legislation is to address the concerns of citizens like Weiss.
Already, San Diego Municipal Code regulates the parking of motorized scooters for rent. They cannot park within six feet of a bus or trolley stop and within 500 feet of schools and hospitals. Scooters also cannot be parked within 40 feet of each other unless placed in a group of less than four, and the scooters in that group are all less than one foot away from each other. In addition, the new rules declare some areas of San Diego — Mission Beach, Mission Bay Park, Crown Point, and La Jolla Shores to name a few — designated no-park zones.
But just because rules exist doesn't mean that people will heed them. To combat this problem, scooter companies are starting to use the same geo-fencing technology for speed to address parking; this update will make sure that scooters cannot stop and be parked if they are in a no-park area.
Additionally, the City is creating parking spots — officially called "corrals" — so scooters so they don't clutter streets and sidewalks. People who don't necessarily know the rules of scooter parking can simply leave theirs within the corral. The corrals are 10-foot by six-foot squares, and the first was installed in Pacific Beach. 40 of these spaces are to be painted in La Jolla over the next two months. 
Until the corrals are made, though, some people are taking matters into their own hands.
ScootScoop, a startup created by San Diego residents John Heinkel, 55, and Dan Borelli, 43, strives to take inappropriately parked scooters off the streets. Using only their flatbed truck, ScootScoop has impounded over 12,500 scooters in the county. 
While ScootScoop has met with plenty of positive feedback from some, others have criticized the legality of their operation. Namely, the scooter companies — both Bird and Lime are suing ScootScoop in California state court. 
As told by Reuters, Lime stated that ScootScoop overstepped their right as a non-government entity to monitor scooters. "Their attempts to deputize themselves as an extension of the city is not only unlawful, but it is nothing more than a property theft scheme to generate income," the company said. Thus far, though, ScootScoop has not generated much of an income, as Lime and others have yet to buy back their impounded scooters.
Bird shared similar disdain for the vigilante scooter collectors, calling the startup's impound fee a "ransom." ScootScoop is asking a minimum of $50 per vehicle from the companies, and until that money is received, the scooters are held and eventually auctioned off.
Heinkel and Borelli aren't the only San Diegans to take action against scooter companies — even San Diego Mayor Kevin Faulconer has shared his disapproval of the way scooters companies operate. "We know the way people get around [San Diego] continues to evolve and we embrace that, but public safety must come first. If the companies don't follow the rules, each risks losing its permit and ability to operate in San Diego," he tweeted.
For now, scooters remain an installation in San Diego, but as the City unleashes new rules and regulations, and organizations like ScootScoop challenge scooter companies, the way San Diegans use scooters will continue to change.
Leave a Comment
About the Contributor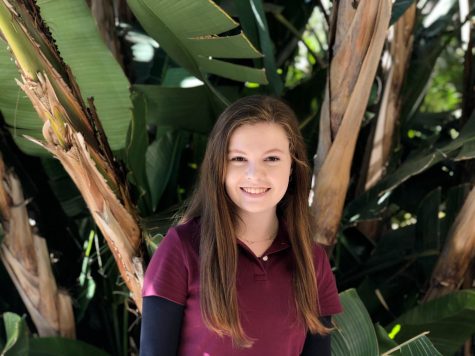 Amy Carlyle, Editor-in-Chief
Amy Carlyle is a senior and Editor-in-Chief of The Tower. She came to Bishop's as a sixth grader and joined the staff at the start of her freshman year....