Before You Vote Again…
The ASBC candidates share one more word.
You've seen their poster, you've heard the speeches, you probably know these people! Now that you have another chance to vote for these candidates, here is a quick breakdown of their big bold ideas.
PRESIDENT
Dylan Navarette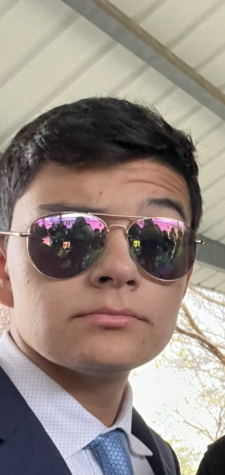 "My mission as ASBC President, first and foremost, is to institute widespread constitutional reform, even if that means ratifying a new one that respects the students in the modern-day. Currently, our constitution is taking this election away from the people, because it is outdated, riddled with loopholes, and neglects an entire grade (sixth) from voting while allowing departing seniors to vote. The ongoing election has become convoluted and clouded by the discrepancies within the Constitution, instead of focusing on the voters themselves. ASBC and its elections should not be about the candidates themselves, but about what they represent. Despite my wish to compromise and make the election more streamlined for the people, we are redoing the entire process. However, it is essential that we move above that and focus on what truly matters: you.
The most important aspect of my presidency would be this recommitment to the students, where I will strive to give more voice to the students while also fighting for free dress days, more student time, and the reallocation of ASBC funds to individual class councils to ensure the money is going to good use. This past year, I was elected as the 11th Grade Class President, and in that time, I have not only done a dance routine but also learned how valuable student time during enrichment is. That is why I give my class student time whenever possible, and it is something that I want to bring to the entire school, especially during weeks of big testing. I believe that free dress is one of the best ways to express ourselves and bring all of our personalities to school. Even with ASBC's strengths, Class Councils and Presidents have a greater understanding of the needs of their individual grades, which is why I want to allocate a portion of ASBC funding to those Class Councils. 
At the end of the day, this should not be about one individual candidate, but about the people who want to be represented in the best way possible. I know that with my experience, I can fight for the vision all of us share."
Justin Stone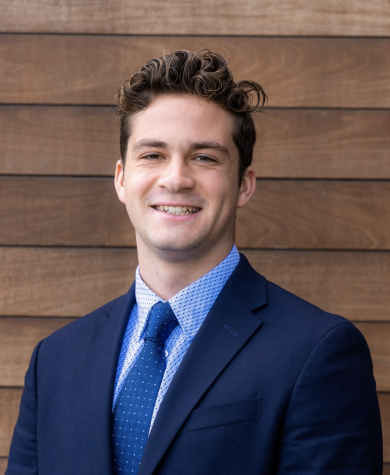 "Are you tired of more of the same? My campaign is all about change. I promise to bring about changes that will make your life better here at Bishop's and I have the real experience to make it happen.
What changes do I propose we make? Starting small, we can bring back bagels at milk break and music at lunch. I don't know why we went away from bagels in the first place. It's the little things that go a long way in the middle of a tough day.
Beyond better snacks and music, I believe there's a lot we can do to give time back to students, especially considering the work load we're expected to take on. Why is it that every class often decides to give you a test in the same week on top of hours of homework? And, to make things even better, you have to listen for an hour about "well-being" the period before your big exam. We need to stop talking about well-being and do something about it. That is why I pledge to help with scheduling enrichment blocks to ensure that you have the time you need to feel more prepared and less stressed.
Along those same lines, I will push to have all teachers post the week's homework with more advanced notice so you're never left opening your Blackbaud at 11pm only to find that the math homework due tomorrow was finally posted.
Most importantly, I will work tirelessly for every student here at Bishop's. I will reach out and listen to what people want to see changed and make sure those changes are actually made. I will find out what fun events the people want most, not just what has been done in the past. I won't ever stop fighting for each and every one of you.
Change is just a Stone's throw away!"
Serena Zhang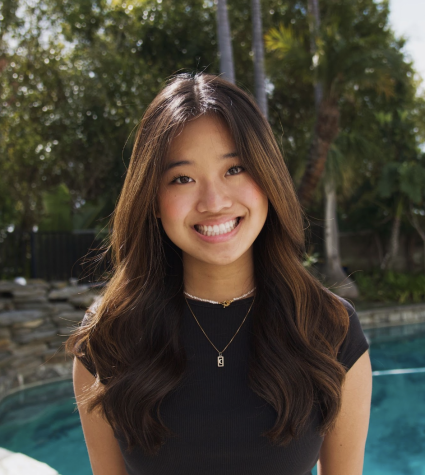 "Hi everyone! My name is Serena, and I am running for your ASBC President because I intend to make student well-being the key factor of all of ASBC's policies next year. 
You've probably heard the words "I'm so tired" or "I have so much homework" floating around campus. This year, I co-captained a Homework Bill to reduce the homework time of Honors classes by 20%, or about 20 minutes a night. Those minutes add up across cycles and multiple classes, which are hours that YOU could be spending on extracurriculars, time with family, getting well-deserved rest, or, let's be honest, binge-watching Gilmore Girls.
It has been YEARS since a major ASBC bill has been passed at Bishop's, but this one has already made it to Mr. Kim and the department heads. We as students need more ways to advocate for our well-being programming, beyond the informational videos we watch during advisory meetings. 
Well-being not only involves tackling heavy workloads, but also bringing spirit and fun into your everyday lives. Let's start with Spirit Week: I want to create more "interactive" versions of Spirit Days, so they don't just feel like a one-time outfit. It should be an experience. 
PJ Day? Let's add donuts and hot chocolate at milk break (and did I hear Movie Night?). Jersey Day? More like: volleyball and spikeball tournaments during lunch.
YOU all, the students, deserve more opportunities to have fun and show spirit throughout the school day! And after school, I would bring back Fun Fridays. If you love the idea of playing volleyball, spikeball, and giant chess on the quad while eating popsicles and barbecue, then look no further. But… let's think bigger. Like, food trucks big. You heard that right. Remember two years ago, when ASBC hosted a big end-of-year celebration with boba, churros, and ice cream? Why not spread out boba and churros throughout the year? Honestly, you all work super hard and endure a lot of stress during the school day. With Serena as president, ASBC will support your well-being and provide fun events after school for everyone."
VICE PRESIDENT
Mia Bravo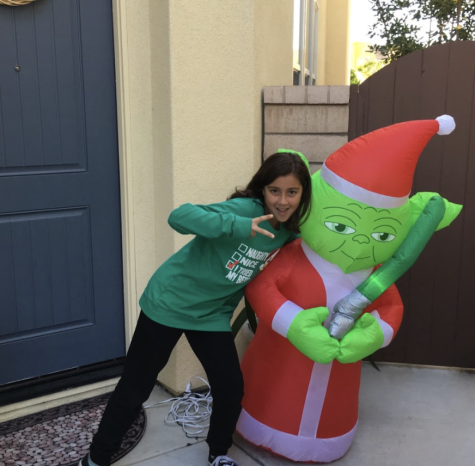 "What qualifies me to be your next ASBC Vice President? I am organized (except for my room), vulnerable, and create a mean google form. In all seriousness, I pride myself in my commitment to creating an environment where students can feel safe unapologetically expressing themselves. My main goal as a member of ASBC would be to foster a positive vibe on campus through authentic interactions and encouragement. I would like to balance student engagement and respect for student's time and busy schedules. As VP, I would advocate for more opportunities for students to get input on ASBC events and use the budget for morale-boosting activities, like churro stands and boba days. If there is anything high school has taught me, ice cream on a random Tuesday is almost necessary for survival on stressful weeks. Although I have a lot of my own ideas to share, my favorite part of being on ASBC this year has been listening to the suggestions of my peers on how we can make life on campus more fun, bouncing ideas around, and building off each other. As VP, I would utilize my communication skills, focused presence, and positive attitude to work towards enhancing student life on campus. Being part of ASBC gives me the opportunity to interact and connect with the school and individual students, which to me is one of the most gratifying aspects of leadership."
Sanskar Lochab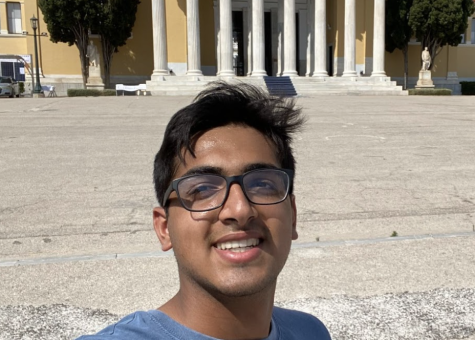 "The basis of my campaign is based on changing the way that ASBC is viewed by the student body. I want to be able to introduce legislation to the entire student body and have polls help determine whether we should pass a certain bill or not. I think that having the opinions of students more widely incorporated into our system will help us become a more fair organization. I also want to bring the opportunity for more snacks and include the voice of the students to help us decide which ones we should bring around. Lastly, my biggest policy is the increase in student time. I want to bring more time to relax and spread work out within the day. Rather than being worried about a test while in advisory I want to be able to let students study for the test with friends before they have to take it."
Jess Luo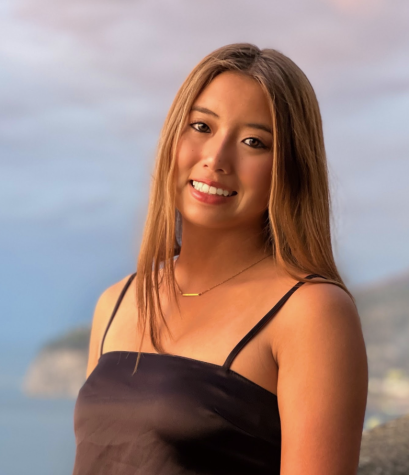 "Hello everyone, I'm Jess Luo, and I am so excited to be running for ASBC Vice President! My goal is to create a thriving, inclusive, and spirited campus community where every student can feel supported and motivated to achieve their goals.
 My platform is centered around two main goals: creating a positive school spirit and prioritizing mental health. As a member of ASBC for the past three years, I have been involved in leading major bills aimed at improving mental wellness and reducing homework load for students. 
Having experienced the stress of an imbalanced work-life schedule firsthand, I am committed to prioritizing mental wellness for all students. Which is why I wrote a bill to reduce homework time for Honors and Advanced Honors classes. I truly believe that these changes are necessary for promoting a healthy student body and am unafraid to pursue them with the support of my fellow students.
To achieve a more spirited campus community, I plan to organize more Fun Fridays, pep rallies, and community blocks, where students and faculty can come together to compete in exciting games and competitions. These events will foster a sense of belonging and pride in our school, encouraging students to be more involved in campus life.
As for mental health, I believe that students' well-being should be our top priority. I will work to ensure that ASBC continues to prioritize legislation that supports mental wellness and stress reduction. Our school should be a place where students can thrive academically and emotionally. 
One of the things that sets me apart from other candidates is my commitment to transparency and accountability. I want to implement your ideas that you propose, while also being realistic on what I can and cannot achieve.
In my three years of experience in ASBC, I have gained a deep understanding of the inner workings of ASBC and the responsibilities that come with being a leader. 
So, for a more spirited, inclusive, and mentally healthy campus community, vote Jess Luo for ASBC Vice President. Thank you."
ARTS REPRESENTATIVE
Ava Bradley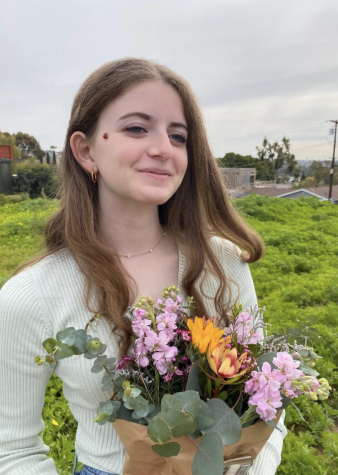 "As Arts Rep, I want to help foster a greater appreciation of each other's work on campus, helping the various departments connect in meaningful ways to create the best creative environment possible. Some of the most memorable class projects for me have been ones that allow creative freedom (like music videos in HUSH, or cell models in biology), and I would love to work on better showcasing the kind of work students do outside of traditional artistic spaces on campus. Additionally, next year is going to be quite busy in terms of senior art exhibitions, as well as other shows, and I want to make sure that these events all get advertised and highlighted as best they can. Given my involvement in the DU, I will be able to use that platform next year to talk about student work and projects, giving timely updates on what's happening around the school and showcasing articles from students participating in said activities. Bishop's is filled with insanely talented people who don't nearly get as much recognition as they deserve, so I want to help advocate for you all!"
Riley Brunson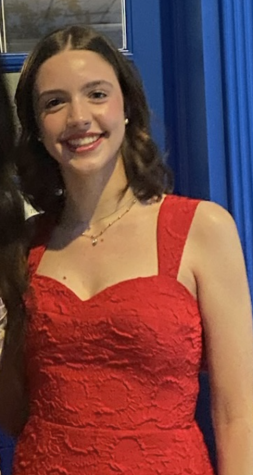 "My name is Riley Brunson and I am running to be your arts representative. I am sophomore, and currently a member of Bishop's Singers and Performing Dance Group (PDG). You might have seen me on the Bishop's stage in this year's musical Working, Acting Workshop's Shorts Festival, the winter choral concert, the fall PDG show Vitality, or in multiple other shows across my years at Bishops.  I have been involved in the performing arts at Bishop's since I joined the community in 7th grade, and throughout my time here, I've participated in multiple arts classes and clubs. As your arts representative, I would work to further merge the performing and visual arts groups here at Bishop's. I want to collaborate on production programs and provide a better space for visual artists to share their work, such as during a coffeehouse. I also want to work to connect the arts to other groups at Bishop's. I am especially interested in working with the service and outreach programs here at Bishop's to spread access to arts and arts materials to schools and outside organizations. This would provide outlets for the arts to people who may not otherwise have that opportunity. I believe that my multiple artistic experiences throughout my life will make me an excellent candidate for this position, so I hope you all will consider voting for me as your ASBC arts rep!"
Aster Jin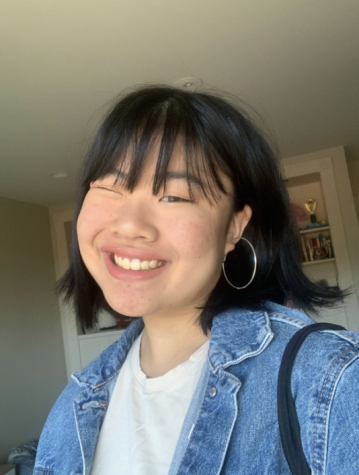 "Art is for everyone:

Art has benefits that are for everyone, not just for on-campus art groups. Art must be accessible to everyone if we want a happier, more creative campus. 
Practice room slots that are easy to schedule for in advance

Accessible materials across campus (library, student center, etc) and regular open studio time in the art studio
Art needs organization:

Like a good reference image, organized systems for the nitty-gritty, like parent volunteers and promoting art, let students focus on what matters: creating their amazing work. 
An easily accessible comprehensive calendar of all arts events, so BVAC and PAC are prepared and students can plan around events they want to attend

Regular scheduled meetings with teachers and parents to communicate suggestions, new events, and issues across all disciplines on campus
Art is interdisciplinary:

Art in the real world is collaborative across disciplines. Projects that involve multiple disciplines create community, reflect how art is used in the real world, and provide enriching learning experiences. 
A Discord server where artists can find people to work on larger projects with (think video games, animations,etc) and share resources

Providing more support for current interdisciplinary projects like art galleries in front of performances"
TREASURER
Eric Chen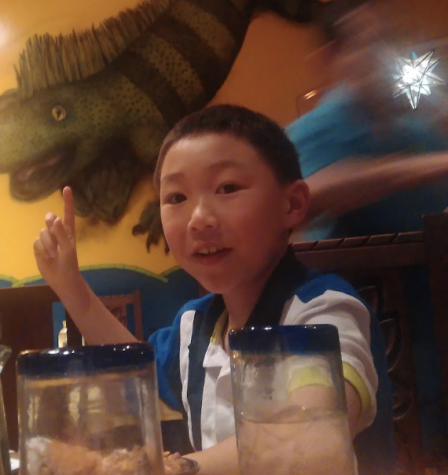 "Hey guys, I'm Eric and I'm running for treasurer. I know what you're already thinking: your baby picture is cool and all, but can you tell us what actually matters? Let's just get to what's actually important then… my plan to put as much ASBC money into my own pocket as humanly possible…I'm just kidding (mostly).  In all seriousness though, the most important thing is what I can do for you guys, so here's what I'll actually do: I'll make sure that ASBC money will be put to good use. In other words, I'll do my job and I will put in the effort to do it well. Specifically, I'll focus on maximizing the effectiveness of ASBC money so that all of us can actually feel benefit. For example, I'm serving on the 11th grade class council this year, and I have experience managing the class budget. What I've realized though is how much more we could be doing if the class budget was bigger. I've talked to people about this, and it's actually a very realistic possibility that we can distribute existing funds to each class (that's completely within our power). That means that we all can get more food trucks and more class snacks without having to completely rework the system, and that's exactly the type of tangible, but realistic benefit I want to promote when I talk about most efficiently using ASBC money. Being at Bishops since 6th grade, I understand what each grade wants, and I'll work to fulfill those wants. So, let's keep it short and sweet: if you want to put as much school money as possible towards benefits you'll actually feel, vote Eric Chen for treasurer!"
Yi Tu
"Hey, my name is Yiyi and I'm running for treasurer! To keep it simple, I did some research and found that ASBC has 10K in their budget which has NOT BEEN EFFECTIVELY USED! As treasurer, specifically, I would push for using a google form or whatever method to get to know what you guys want and spend this money accordingly. After reaching out to companies and asking for quotas, I've realized this money could buy ice cream from King Kream with banana splits, double-headed cones, and seven kinds of milkshakes for all of upper school every two weeks before school ends this year, and I think we deserve things like this. The same goes for boba or a mini taco stand from the taco stand, or whatever you have in mind 🙂  
I'm responsible and have experience as treasurer of a major student organization at my previous school. There, I founded and managed an online student merch shop, initiated a fundraiser, was responsible for designing and buying holiday decorations, made posters for multiple events, and organized various new activities. Let me prove to you that money can buy happiness— in a good way!"