An Attack on Creativity
How will Salman Rushdie's, author of The Satanic Verses, recent attack affect the growing community of banned book authors?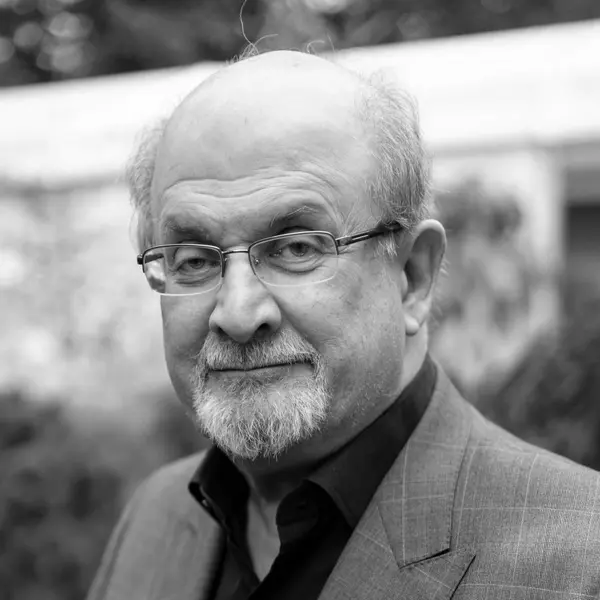 Author Salman Rushdie was attacked on August 9, 2022 at the Chautauqua Institution in Chautauqua, New York, moments before he was to give a lecture regarding how exiled authors are protected in the United States.
The famous author of 13 novels, four nonfiction works, and several short stories, Rushdie was attacked by 24-year-old Hadi Matar, according to the New York Times. Rushdie's aggressor assaulted him because of a three-decade old fatwa, a ruling of Islamic law made by a respected authority, which was placed on his most famous book — The Satanic Verses by Ayatollah Ruhollah Khomeini, former Supreme Leader of Iran. The fatwa was issued due to the way Rushdie presented the Islamic prophet Muhammad. Fortunately, Rushdie survived the attack and is on his long road to recovery. But the attack was more than a life threatening one to Rushdie: it attacks the ability for those to truly express themselves. 
In The Satanic Verses (1988), Rushie gives an unflattering interpretation of the Islamic prophet Muhammad. These include: the name "Mahound" which was representing Muhammad, according to Muslim critics, that was often used to represent a satanic figure in medival Christian plays, the title of the book itself, which refers to a point in Muhammad's life where he "accepts three pagan goddesses as a means of furthering his own cause, and subsequently repudiates this act as having been inspired by the Devil," and many more. Shortly thereafter, in February of 1989, Khomeni issued a fatwa that called for his death and anyone involved with publishing the book. The book was banned in Sri Lanka, Bangladesh, Sudan, Iran, and India. He was also barred from his home country India.. At the time, Rushdie was living in London, and due to the fatwa and three million dollar bounty —he went into hiding.  Who knew exercising your freedom of speech could almost cost your life?
For nearly ten years, Rushdie remained in hiding, with the occasional public appearance. In these years he wrote four more books, including Haroun and the Sea of Stories, which Bishop's students read in eighth grade English. Rushdie came out of hiding in the early 90's and has since been living in New York relatively relaxed, without any threats to his safety, according to the New York Times.
Books have sparked controversy through the US, and at times protests. While the threat to his life puts Rushdie in a category of risk, other authors have faced assault or disrespect on behalf of their books. A banned book, defined by Ms. Amy Allen, an English teacher, who teaches the Banned Books elective, "is a book that is removed from a library or a school curriculum, typically by a government official or a school board objecting to the book's content." The reasons a book is not suitable for reading can vary from racism, profanity, and drug use, to LGBTQIA+, mentions of suicide, and alcoholism. 
 The current situation, Rushdie's attack, and increasing protests against banned books, in states like Texas, highlight the fact that tensions are rising around books. The Washington Post reported that from July 1, 2021 to March 31, 2022, 1,586 books were challenged to be banned in the US, and of those, 1,145 books were affected. In the aftermath of Rushdie's attack, there is uncertainty about whether there will be more violence or threatening language towards authors of banned books who exercise their freedom of speech.
On August 19, Pen America, a non-profit that works to protect free expression, held an event, Stand by Salman, where authors like Jeffery Eugenides, who wrote The Virgin Suicides; Reginald Dwayne Betts, a poet; Siri Hustvedt, a novelist; and Gay Talese, a former journalist for the New York Times; read in honor of Rushdie, and will continue to express themselves. Ms. Allen said that authors do "not [want to] act in fear," as a result of the attack. She added, "that's why writers write banned books [in the first place]. They are speaking their minds, they desire a space for their art, and [they want to] have their voices heard."
Rushdie has been in recovery and was recently taken off the ventilator, according to the New York Times. He survived this attack, and he survived 34 years with a fatwa for his death. Banned book authors will not back down and continue to spread their art in solidarity to Rushdie, who never backs down.