Read All About It!
The thinking behind Bishop's new summer reading program
Summer reading. Most Bishop's students remember the class discussions on the elusive meanings within frustrating lines of a book. It was an experience laced with sweet satisfaction whenever the theme or idea was painstakingly pieced together from dissected pieces of text. English teachers, however, have been surprisingly quiet about summer reading and emails popped up with offers to join discussions of the books instead. The new approach surely left many wondering, what happened?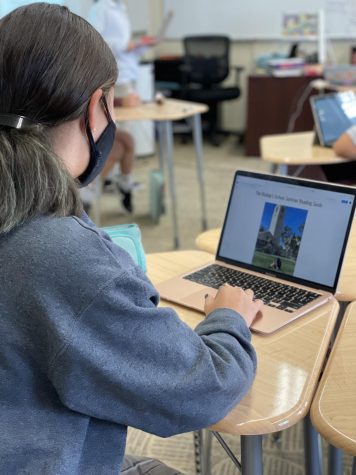 The biggest change to the program was an addition of nearly 40 pages of information and content. The list for required grade level readings ended at page six, resulting in 31 more pages of supplementary readings. For students alone, there were 66 book recommendations for middle school and 81 recommendations for upper school. The list didn't stop there and included 38 additional recommendations for adults and 68 faculty and staff recommendations. The end result was a summer reading list with more than 250 total books for the Bishop's community to enjoy. Ms. Alisa Brandt, the Library Director as well as a member of the 2020-2021 Summer Reading Committee, described the new program as the "summer reading program plus."
The new additions also included changes to the old program. The English department transferred discussions to the library, hence explaining the emails from Ms. Brandt that
popped up in student inboxes earlier in the year. Ms. Brandt explained how the "English department approached me and asked if I would be willing to take over the summer reading program and still have the English department selection as the core of the program."
The library also aimed to change the purpose of reading over the summer. The supplementary material and discussions were aimed to "celebrate that sort of intellectual personal growth that comes from reading outside of school," according to Ms. Brandt. This feeling is shared by English teacher Dr. Lydia Lundgren who described her own experiences with summer reading when she went to school. "I just absolutely loved summer reading," she stated. This goal stemmed from the issue that many students viewed summer reading as an assignment rather than an opportunity to grow and enjoy reading in general. English Department Chair Dr. Anna Clark elaborated, "We wanted to make summer reading more about students pursuing their own interests and cultivating reading habits rather than just an additional task that students read for class."
In response to students' views of summer reading, the library and English teachers created the Student Library Committee. Originally formed in the 2020-2021 school year, this committee used to be called the Summer Reading Student Council consisting of 12 students from grades 6-12. The committee's goal is to incorporate student opinions and introduce books that resonated with more of the student population. A member of the council, Zayd Aslam ('23), recounted his own experience. "One of my English teachers, I'm not re
ally sure who, recommended me for it," he said. "Ms. Brandt sent out an email asking if I wanted to join." Being recommended by an English teacher isn't the only way to participate, however, since Ms. Brandt and the library put out Instagram and bulletin announcements last year, inviting students to join the committee. The invitation for students interested in joining the Student Library Committee will be open this year as well.
According to Zayd, the members of the 2020-2021 Student Library Committee gave their input on books that they might like, and then gave a short summary to compile for the supplementary reading list. After the members gave their recommendations, they started asking teachers for their input and then they mini-interviewed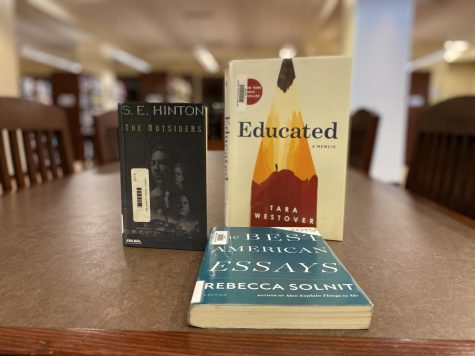 them. The recommendations and summaries were then added onto a Google Doc and sent out to students. 
The benefits of a summer reading program are undeniable. A Scholastic Biennial survey found that 95% of parents found summer reading in general to be beneficial for their children and 77% of students shared a similar sentiment.
Despite the positive feelings around summer reading programs, students not reading books over summer has been on the rise. The same survey found that 32% of 15-17 year old students in 2017 didn't read at all over summer. The number is surprising when compared to only 22% of students in 2016. Even the remaining 68% of students who did read over the summer only reported reading an average of two books. 
Some students like the new program, such as Chris Tao ('26) who stated that "the new book list is really nice because if you can't think of what book to read, you can go through the list and find a genre that you like." There are still ongoing efforts to improve the program, however, as Dr. Clark mentioned."It's a big change and we're still thinking of ways to refine it for the coming years," she said. Students such as Maddy Lane ('25) feel that the program isn't personalized enough yet. She stated, "I have a certain genre of books I enjoy such as mystery and thriller. It is kind of hard for those types of books to show up on reading lists." 
The main goal across the board was to involve more students in the program this year. Dr. Lundgren stated, "We want to hear from students and we will be sending out surveys to gather their thoughts," so keep your eyes peeled for any opportunities to add to the summer reading list!