Meet the Fall Sport Captains!
An inside look into the upcoming fall season
At the beginning of each season, captains are assigned to each varsity team and this trimester seven of them want to give you the details on what they are most amped up about. 
Coming off the heels of such a strange year, students are buzzing to get out and play or cheer on their friends—some of the sports include girls' volleyball, girls' golf, girls' tennis, girls' field hockey, boys' water polo, and co-ed cross country. 
Varsity Boys' Water Polo Co-captain Mark Stone ('22) referenced the last 18 months of irregular activities, saying that after COVID-19 took everything away, he appreciated waterpolo much more. "I'm looking forward to bringing home another championship in front of a packed house!" Girls' Volleyball Co-Captain Brynne Faltinsky ('22) agreed with Mark's point, saying, "because our last season was so unpredictable, this season [we're] never taking any moment for granted. The team is just grateful for the opportunity to play," she said. "It's a privilege to play and be on this team, win together, lose together, whatever it is… With my last year, I'm excited to appreciate the little moments," Brynne added.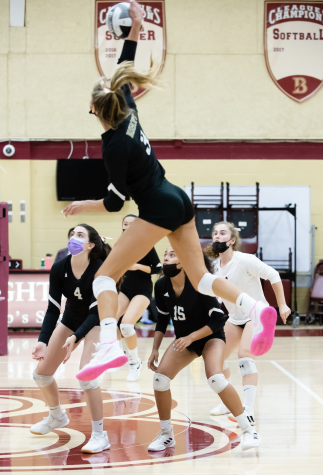 After last year, most athletes are stoked to reunite with their teammates. Varsity Cross Country Co-Captain Maddie Cramer ('22) said that this year she is, "really looking forward to team bonding!" Girls' Varsity Tennis Co-Captain Clare Malhotra ('22) said she is most thrilled about "getting to know all of our new young team members this year, and passing along all the traditions before [she] leaves." 
Sports teams provide a sort of escape from the day-to-day stresses of being a student. Brynne explained that, "After a long school day, everyone is still motivated and ready to get better.I think just that atmosphere makes it really special."
These environments foster an opportunity to bond with new people you might not talk to during the day. Co-Captain of Varsity Girls' Field Hockey Maddie Keck ('22) agreed with this. "I really do enjoy being surrounded by people that I don't spend the whole day with, because it's a nice break from my ordinary routine," she said.
Others, like Co-Captain of Girls' Golf Andrea Rix ('22), picked up their sport freshman year and are now going into their fourth year on the team. "I couldn't have asked for a better team to share that experience with," Andrea said. She spoke more to the bond of her team, saying, "I feel like by getting close to one another, we have developed such a positive and fun energy on the course that helps us perform our best." She emphasized how close the girls are and even though they practice a lot, they still manage to squeeze in a lot of time for fun.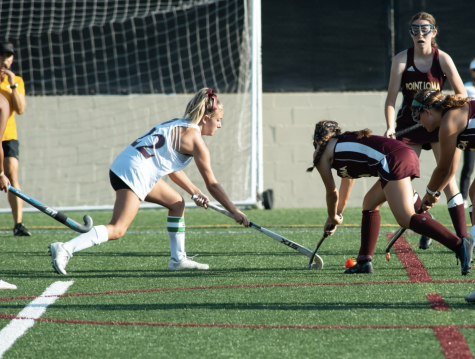 At times, sports can also be incredibly stressful with a lot of pressure, especially after a bad game or a scorching hot day. In order to overcome hardships, maintaining fun traditions to keep teams close is super important. For the cross country team, one of their most beloved traditions is "chocolate milk in the cafeteria after hard workouts," according to Maddie. 
Andrea's favorite team traditions of girls golf includes, "raiding the Ladies' Lounge at the Grand Del Mar for snacks, [giving] food reviews, pretending to 'quit golf' after every bad match, and posting low-quality vlogs on our team's Instagram account @brummiegolf." Others, such as boys' water polo, bond over the first week of preseason training. "We do spirit days like jersey day, band t-shirt day, etc. It's always a fun thing to do and brings our team together," said Mark. 
For field hockey, Maddie explained, "After pictures at the beach we all swim in our uniforms and have a team bonding breakfast at Harry's," said Maddie. For girls' volleyball, the team chants "Lil Sally Walker" before every game and takes a yearly out-of-state trip where they drive to their destination together. Clare said her favorite traditions are "either eating Wheat Thins and cream cheese at every match (it's a required snack) or singing Timber in the car on the way to matches against Country Day."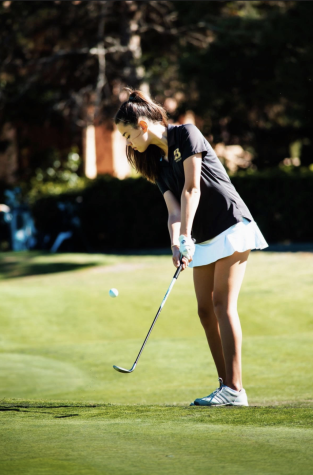 At Bishop's, you are always expected to give your best — doing everything and anything to your full potential. "I feel incredibly grateful to have been a part of such a positive and supportive athletics environment during high school," said Mark when asked about his experience being a Bishop's athlete. "I think the sports community at Bishop's is a great unifying factor of grades. It's so much easier to get to know people when you're doing something not related to academics," Clare said.
Andrea agreed with this, saying, "From our three powerhouse sophomores Lucy Yuan, Renee Wang, and Sophia Guan, our two amazing new freshmen Joyce Wu and Ashlyn Garrigan, and my co-captain Grace Sun ('23), our team is stacked with such a high level of dedication and ability in the sport.I am seriously so excited about the direction that our team is going in." Maddie Cramer said that she has met some truly amazing, "teammates and coaches along the way." 
"Everyone is different," Maddie added "We are all a part of different clubs or take different languages, and everyone is super supportive of each other no matter what."