Weathering the Storm: How are Local Businesses Staying Afloat?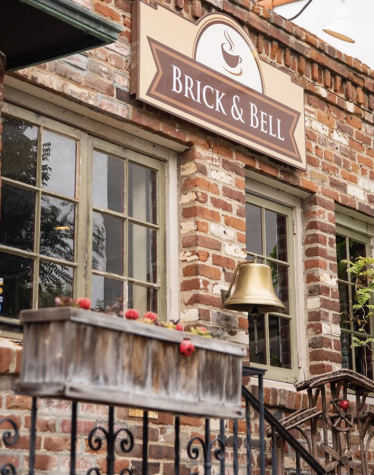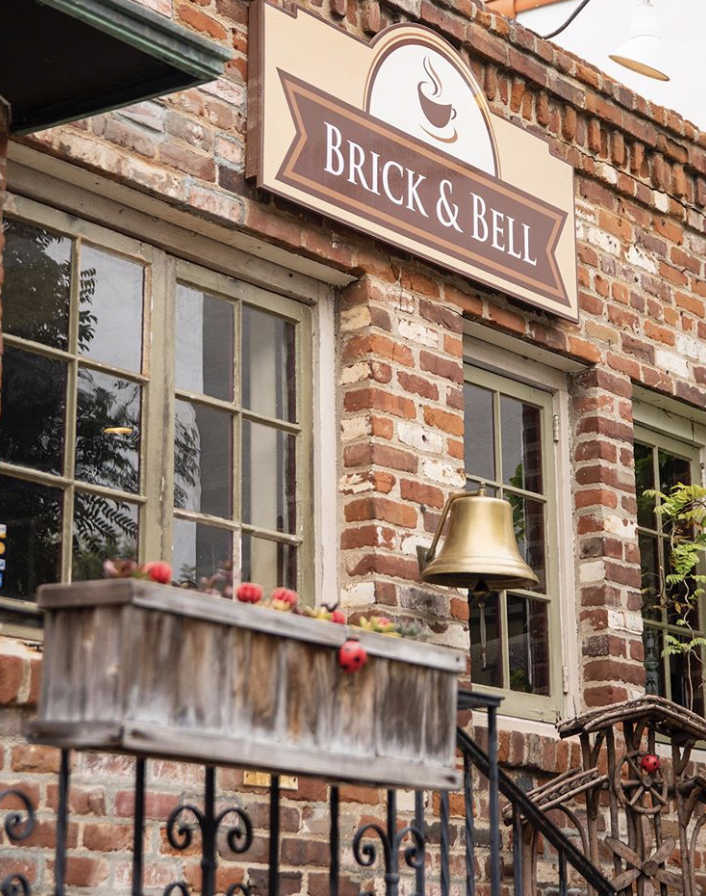 One of the amazing things about Bishop's is the wide array of local businesses within walking distance. If you are sleep deprived, you can make a quick run before school to Brick & Bell for a latte and a scone. If you have to stay late after school, there are a plethora of dinner options, from Mr. Moto's Pizza House to Taco Stand. Or at least, you could before the lockdown. All of that might change when we return to campus, because many local businesses will struggle to survive this crisis.
Brick & Bell usually bustles with life. Behind the historic brick facade and iconic red door, the almost cloyingly-sweet smell of scones wafts through patrons mingling as they wait for their morning lattes. Now, you can hardly tell that this is the same cafe. The interior is now devoid of furniture – all of the tables and chairs have been moved out to the patio. This leaves room for exactly three customers at a time to wait in line to order. The owner, Peter Watry noted, "We have smiley faces on the floor to show where to stand. It's better than an "X" made from tape." Then, customers go outside to wait for their food. When you receive your order, you can no longer see the employee's smiles – per state mandate, everyone must wear a mask. 
All of these changes mean that business has been suffering. Local offices and hotels are closed, so sales have been down 70%. Due to the drop in sales, Watry was forced to lay off most of his employees, 48 of them to be precise. Luckily, Watry was able to receive the Paycheck Protection Program (PPP) loan, so he was able to rehire many of his employees. However, not all small businesses have been as lucky. 
The PPP loan is from the U.S. Small Business Administration and will be forgiven "if all employees are kept on the payroll for eight weeks and the money is used for payroll, rent, mortgage interest, or utilities." While this sounds great, and many small businesses have benefited immensely from it, many small businesses have not been able to access the loan for a wide variety of reasons. First, many large, publicly traded hotels, restaurants and other corporations have been taking large loans. According to CNN, Shake Shack, a company valued by the New York Stock Exchange to be worth more than two billion dollars, was able to acquire a 10 million dollar loan. While Shake Shack eventually returned that loan, it, and many other corporations who have been able to access these loans intended for small business owners, are part of the reason why the PPP ran out of money on April 16. 
Due to the inaccessibility of the PPP and the decline in sales, many small business owners have been concerned about their ability to stay afloat during these times. While Watry is certain that his two La Jolla cafes will be able to weather the storm, he is less confident in his Pacific Beach location. The Pacific Beach location is a historic building, over a hundred years old, and it has seating for 150 people. Watry explained that "It is a place to study and hangout. It is a place to gather, and that will not be allowed anytime soon."
Students are also worried about their favorite businesses not being there when they return to campus. When she has to stay late after school, Ellie Hodges ('22) loves nothing more than a strawberry-banana smoothie from Brick and Bell. Although it's not likely, she would be upset if it closed down because as she noted "I walk there a lot after school and it really helps me clear my head. Also, the smoothies are delicious and I love buying their shortbread for my friends."  Niamh Malhotra ('23) frequented boba shop Fruititude frequently. Of the possibility of Fruititude permanently closing she remarked, "I would be sad, because I have some great memories walking there with my friends after school." 
However, businesses closing down is not an inevitability, and we have the power to save our favorite businesses. Many businesses like Brick & Bell have modified their business practices so they can still operate and comply with social distancing guidelines. Other businesses like Fruititude have partnered with delivery services like Doordash, so you can get your boba fix delivered straight to you. The next time a craving strikes you, consider supporting a local business to help them through these tough times.