Bishop's Celebrates Earth Day with a Chapel on Zoom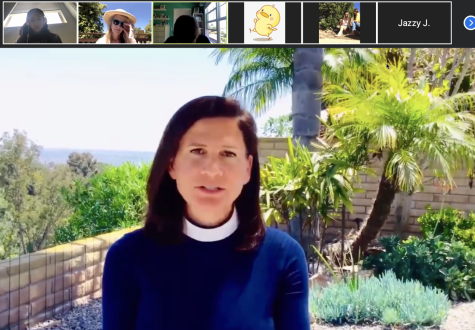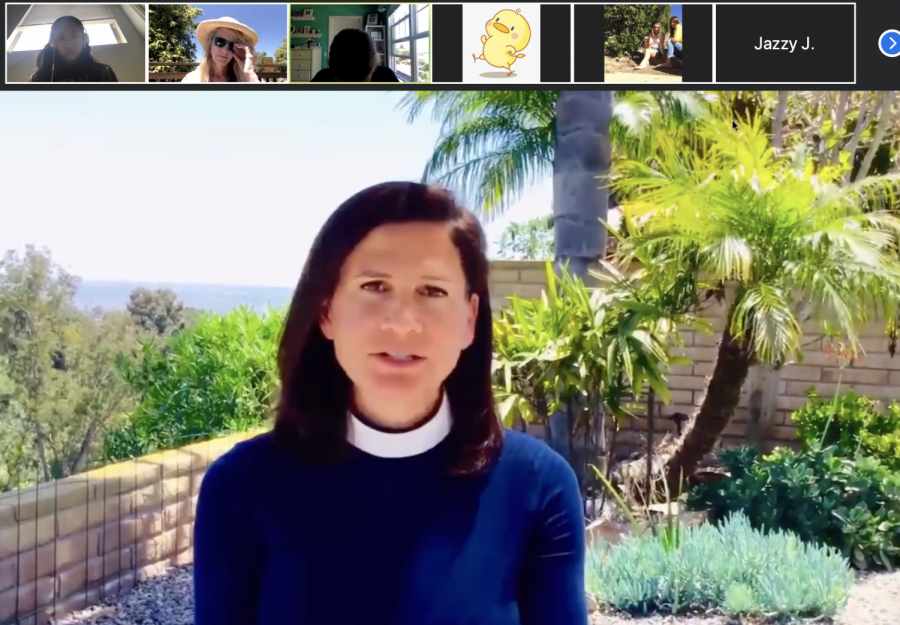 On April 23, students attended Chapel online on Zoom to celebrate the 50th Earth Day. Chapel opened with Drew Kessler ('21) welcoming everyone to virtual Chapel and Emmie Kao ('25) reading a Hawai'ian indigenous prayer. Then Aiden Kaplan ('23) accompanied Sarah Kaplan ('23) on the piano as she sang "I Feel the Earth Move" by Carole King. "It was really fun because I got my brother and I to do something," Sarah noted in regards to her performance. "We got to sing together, which we haven't done since second grade." 
 Next English teacher Ms. Catherine Michaud read the poem "Before a Departure in Spring" by W.S. Merwin. Speakers Matthew Ai ('20), Angelina Kim ('25), Juliette Levy ('22) and science teacher Ms. Laura Cummings shared thoughts and anecdotes about resilience, hope and "loving and caring for our environment," as Matthew put it. Finally, as Athena Hernández ('23), Crystal Li ('23), and Aiden played Bach's Concerto for Two Violins, Reese Newlin ('26) encouraged students to take pictures of the outdoors so math teacher Mrs. Jennifer Seymour could compile them into one large collage. The Chapel ended with Reverend Simpoulos-Pigato giving a blessing. The Chapel video is available for viewing on the Bishop's YouTube page here.
About the Writer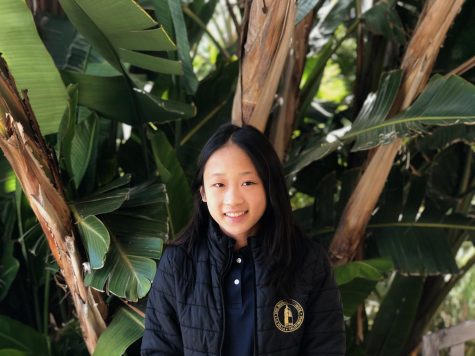 Kasie Leung, Staff Writer
Kasie Leung is a freshman staff writer for The Tower. When not writing manifesto-length articles, you can find her in Gilman-32 spending ungodly amounts...