Stock Market Turbulence
COVD-19 has caused a big drop in stocks and has greatly impacted the economy.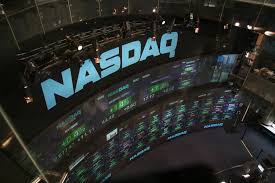 This past week, the stock market has experienced a series of historical losses; the situation is only continuing to worsen. On Thursday, March 12, the Dow Jones Industrial Average fell over 28 percent from its recent peak, making it the worst downfall in a single day since Black Monday in 1987.
Energy shares also performed poorly as oil prices were greatly reduced. This is mostly due to Saudi Arabia's decision to increase oil exports in order to stab back at Russia for refusing to comply with production limits. As a result, crude oil prices have plummeted the most since the Gulf War in 1991. 
Stocks fell sharply on Wednesday night, March 11, during President Trump's address. The announcement of the travel ban on Europe–a ban restricting travel for 30 days which started on midnight of March 13– seemed to affect the markets, as well as the lack of details on a broad fiscal stimulus plan from the White House. A fiscal stimulus plan would pump money into the economy to help people who have been dislocated, are out of jobs, or are struggling economically because of the pandemic.
On Friday, March 13, the sharp decline in the market began to settle. House Speaker Nancy Pelosi and Treasury Secretary Steven Mnuchin announced that they were working on a compromise plan to address the market, and stocks rose even more Friday afternoon when President Trump declared a national emergency, as well as announced new stimulus measures.
Over the weekend, the Federal Reserve followed these measures by reducing federal fund rates down a percentage point to a target of 0 to 0.25%. They additionally promised to purchase $700 billion in mortgage and treasury securities to keep a steady flow of credit to households and businesses. The Federal Reserve also pledged to lower its lending rate to banks to support economic activity.
However, on Monday, March 16, the sharp decline of the market continued. The effects of coronavirus, or COVD-19, are clear in the market, as the cases around the world increase. The decline of the stock market is a result of the panic surrounding the disease, and the economy has come to a standstill while restaurants and businesses close, and people practice social distancing and stop spending. The turbulence in the market is unlikely to resolve until the virus is contained and its spread is reduced. 
Still, there is a possibility of a speedy recovery from the economy. The declaration of a national emergency, which makes $50 billion of aid to state governments, as well as both fiscal and monetary stimulus, could potentially help the economy rebound in the second half of the year from the damage caused by the virus.