Knights Soccer Finishes Season With a Bang
On Thursday, February 6, the Bishop's Varsity Boys' Soccer team beat La Jolla Country Day School with a score of 3-1. Forward Parviz Henderson ('20) scored the first goal of the afternoon. Forward Alonso Garcia ('20) was responsible for the final two goals, scoring first at around 24 minutes from the end of the game and then at 20. 
It was a great game and that was reflected in the positive and supportive response from the parent audience. Commenting on the game, winger Julen Givelber's ('20) father said, "It was fantastic. I have a senior, so this is my fourth year. This game was one of my favorites because we won, people tried really hard and gave it their all." In regards to his son's performance, Mr. Givelber said, "His passes were very crisp. He knew where he was going with the ball."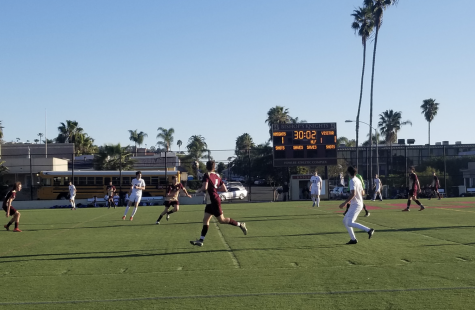 The game was also senior night. Senior Night is a time-honored tradition at Bishop's. It is a way for teams to celebrate their seniors and give them a memorable send-off at the end of the season. Although there were no posters present on the field—which is a typical tradition for senior Night Games—there were plenty of festivities following the game. Team parents arranged for a catered dinner to be brought in, and coaches presented seniors with commemorative balls and jerseys, and finally, Coach Shane Walton spoke about each of his players. One of the team moms created books for all of the seniors filled with pictures and thoughtful quotes about them. These gestures were much appreciated by the seniors. "Senior night made me feel really good about all the work I had put in over the years," Julen remarked. "It made me look back at all the years I've played Bishop's soccer."
Because it was the final home game of the year, morale was high and the team gave it their all. "Senior Night is always a bittersweet feeling. I remember playing extra hard in honor of the seniors every past year on varsity, and the boys did the same for us this year," Parviz remarked. "It's a special game to cherish all the years and enjoy a high-intensity game with lots of fans attending." Coach Walton added to this sentiment, saying,  "We always want to send our seniors out winners. The entire team raised their game so they didn't have a loss as their last game."
About the Writer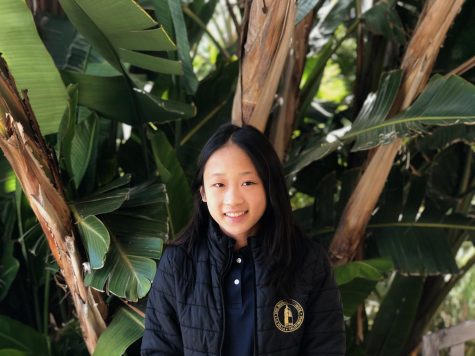 Kasie Leung, Staff Writer
Kasie Leung is a freshman staff writer for The Tower. When not writing manifesto-length articles, you can find her in Gilman-32 spending ungodly amounts...