What You Need to Know About the 2020 Democratic Candidates
Disclaimer: This article is not intended to endorse any particular candidate. All polling averages cited were accurate at the time of writing.
It's 2020 and you know what that means: it's an election year! Get ready for your neighbors decking out their lawns with campaign signs, even more partisanship in Congress, and your Facebook feed being spammed with ads (do people even use Facebook anymore?). While the Republican field is pretty set—the last time a sitting president wasn't nominated by their party was 1856—and is essentially President Donald Trump and two other candidates running Hail Marys against him, the Democratic primary field is historically crowded. So, without further ado, here are the twelve Democratic candidates.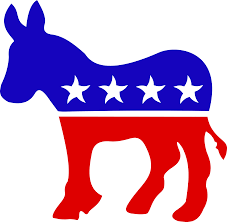 Joseph R. Biden Jr., 16%
Elected Office Held: Vice President (2009-2017), Senator from Vermont (1973-2009)
Signature Policies: In an age when many of the more progressive candidates have begun to support medicare for all, Former Vice President Biden has clung to Former President Obama's signature policy: the Affordable Care Act. His support for Obamacare is also propelled by his personal tragedies; in 2015, his son Beau Biden died of brain cancer. 
In a Nutshell: Former Vice President Biden and Former President Obama have matching friendship bracelets. On August 4, 2016, he tweeted about them when wishing his president a happy birthday. 
Student Reactions: "I can support Joe Biden because he has the political experience a person needs to run the nation even if I don't agree with some of his policies." – Will Keefe ('23)
Michael R. Bloomberg, 15%
Elected Office Held: Mayor of New York City (2002-2013)
Signature Policies: One of Former Mayor Bloomberg's most controversial policies has been stop-and-frisk policing. When he implemented this policy in New York City, it gave police the right to stop and search anyone they suspected of a crime. However, he recently disavowed it due to the fact that it alienated black and Latino communities who comprised a disproportionate majority of those who were searched. On a more positive note, he has donated millions of dollars to gun-control and environmental causes. On his website, he outlines his policy for "full decarbonizing as much as soon as humanly possible." 
In a Nutshell: Former Mayor Bloomberg is one of two billionaires running, and Forbes has estimated his net worth at $58 billion. He has a majority ownership in media giant Bloomberg News, a news source that focuses mainly on the stock market. He has used his massive fortune to fund his presidential campaign. Though he is running as a Democratic candidate now, during his 2001 run for mayor, Bloomberg registered as a Republican. He became an Independent in 2009 before finally switching back to the Democratic Party in 2018.
Student Reactions: "Although Bloomberg certainly has a strong advertising strategy and he comes across to a lot of people as appealing, he hasn't had a career that I think is applicable to or equivalent to being President. He's not at any of the debate stages which is why I can't one hundred percent see him as a viable option." – Ellie Hodges ('22)
Pete Buttigieg, 10%
Elected Office Held: Mayor of South Bend, Indiana (2012-2019)
Signature Policies: Former Mayor Buttigieg is a huge advocate for institutional change. Systems we have taken for granted like the supreme court and the electoral college may be uprooted under his presidency. He has been one of the first candidates to champion Supreme Court reform, proposing systems of rotating court judges to eliminate partisan nominations. He also wants to eliminate the electoral college, which he finds "undemocratic."
In a Nutshell: Former Mayor Buttigieg is married to Chasten Buttigieg (née Glezman) making him the first openly gay candidate to make a major bid for the presidency. He is also the youngest candidate in the race, basing much of his campaign on the idea of "generational change." 
Student Reactions: "I have a very poor sense of his principles. He's clearly extremely intelligent and you can tell, but that's not the only thing you need to be a leader."- Tobey Shim ('20)
Tulsi Gabbard, <1%
Elected Office Held: Representative of Hawaii (2013-2019)
Signature Policies: She draws heavily on her experiences as a veteran to promote her anti-interventionist ideology. She promises to "end this insanity, because it doesn't have to be this way." Former Representative Gabbard has called for staying out of regime-change wars and has come under fire for meeting with authoritarian leader Bashar Al-Assad, the Syrian President who used chemical weapons on civilians.
In a Nutshell: Recently, she was the only member of the house to vote "present" on President Trump's impeachment. This drew much ire from her support base and Democrats in general, who have long been calling her "a Russian asset." She has also had a highly public feud with Former Secretary of State Hillary Clinton stemming from her support of Senator Bernie Sanders in the 2016 presidential race. Former Secretary Clinton has called Former Representative Gabbard a "favorite of the Russians" while Former Representative Gabbard had called Former Secretary Clinton "the embodiment of corruption."
Amy Klobuchar, 7%
Elected Office Held: Senator from Minnesota (2007-present)
Signature Policies: Senator
, as a moderate senator from a Rust Belt state, is relying on her midwestern roots to prove that she can defeat President Trump. One of her key issues has been combating drug and alcohol abuse. She has proposed a $100 billion plan in three parts: prevention, treatment and ongoing recovery. As the daughter of an alcoholic, this is a deeply personal issue for her. 
In a Nutshell: Senator Klobuchar rose to prominence during the senate trial of Supreme Court Justice Brett Kavanaugh. When she asked Justice Kavanaugh whether or not he had ever blacked out drinking, he asked her if she had, and she calmly replied, "I have no drinking problem, Judge." This moment went viral, and she received much praise for fielding a deeply personal and invasive question so well.
Student Reactions: "She has moderate policies that are actually winnable in the era of the Trump presidency." – Kyle Berlage ('22)
Bernie Sanders, 28%
Elected Office Held: Senator from Vermont (2007-present)
Signature Policies: Senator Sanders is one of the most progressive candidates on the debate stage. He identifies as a "Democratic Socialist," a philosophy that is very common in Europe. He is reprising many of the policies that he advocated for in the 2016 elections. He has been one of the key supporters of medicare for all and has introduced a bill to implement it in the Senate. To pay for the Medicare for All program that he proposed, he would increase taxes dramatically on the upper classes. He also wants to reduce the cost of education by creating public colleges and eliminating student loan debt.  Finally, he wants to raise the federal minimum wage to 15 dollars an hour. 
In a Nutshell: In October, he suffered a heart attack. This made many people question his ability to make it through four years in office. At 78, he is the oldest candidate in this race. However, he has been endorsed by many younger politicians including Alexandria Ocasio-Cortez, a prominent Democratic representative from New York.
Student Reactions: "I think that some of Bernie's policies take accountability for a lot of people who aren't in power. His healthcare plans would help the majority of people who don't have access to healthcare. He's looking out for the working class and general people rather than just the top one percent. Bernie is the one that represents my views well.  His policies aren't necessarily perfect but he's doing a lot of things right and it's just a good step in the right direction." – Zenzele Greene ('22)  
Tom Steyer, 2%
Elected Office Held: None
Signature Policies: Steyer has been an environmental activist and has pledged $50 million towards fighting climate change. He has also been a strong advocate for impeachment, running ads on various news networks calling for impeachment. Although he is a billionaire, he does advocate for a "wealth tax" similar to the one that Senator Elizabeth Warren has proposed. Finally, he wants to decrease the amount of influence that corporations have over the government. 
In a Nutshell:  Despite his current environmental activism, in the 1980's, he founded an investment firm known as Farallon Capital that invested in fossil fuels and coal. While this was not the source of all of his profits, many people have called him out for this hypocrisy. If you spot someone wearing a red plaid tie and it's not Christmas, chances are, it's probably Steyer.
Student Reactions: "I disagree with Tom Steyer and the possibility of him becoming President because he made millions of dollars off of oil money from his company, Farallon Industries, and therefore doesn't care about the climate as much as he says he does." – Will Keefe ('23)
Elizabeth Warren, 13%
Elected Office Held: Senator from Massachusetts (2013-present) 
Signature Policies: Senator Warren's slogan has been "big, structural change" to take power away from corporations and to give it back to the working class. She wants to cancel student loan debt, break up large conglomerates and implement Medicare for All. To pay for all of this, she has proposed a wealth tax colloquially known as a "two-cent tax." Essentially, a household's assets above $50 million would be taxed annually by two percent and assets above $1 billion would be taxed an extra one percent.
In a Nutshell: Senator Warren is the "she" in "Nevertheless, she persisted." The phrase came about during the 2017 confirmation hearing of Former Attorney General Jeff Sessions. Afterward, Senator Mitch McConnell of Kentucky remarked of her "Senator Warren was giving a lengthy speech. She had appeared to violate the rule. She was warned. She was given an explanation. Nevertheless, she persisted."
Student Reactions: "As her policies came out, it was clear that she had really rigorous policies, but also that she was as progressive as Bernie Sanders, but without being so rigid about it. Ultimately, she's Harvard educated, she's really smart and she has policies for everything that have a similar vision to Bernie's, but without being as extreme." – Iraj Moradi ('20)
Leave a Comment
About the Contributor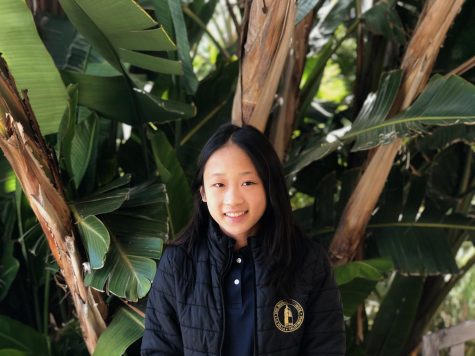 Kasie Leung, Staff Writer
Kasie Leung is a freshman staff writer for The Tower. When not writing manifesto-length articles, you can find her in Gilman-32 spending ungodly amounts...