"Committed to Excellence": How Student Athletes at Bishop's Handle Their Commitment
Imagine signing the next four years of your life to a college. One scribble of a pen and it's all decided. With all that pressure comes quite the reward; a chance to continue your athletic and academic career for another four years at the next level.
On November 13, eight Bishop's seniors signed their Letters of Intent, a binding letter to their college. Commitment to a college has its good and its bad facets and can be very stressful as this solidifies where a student will be going to school after they graduate from high school.
Chase Ladrido ('20), who committed to Johns Hopkins University to play lacrosse, said, "It's been a reward in the sense that I get the opportunity to continue to play lacrosse and also that I'm able to get a great education at a school like Hopkins." Lila Browne ('20), who committed to playing field hockey at Dartmouth College, said, "My commitment to Dartmouth is such a dream come true because I get to play field hockey at a school I've always loved." 
Signing a letter of intent can be viewed as a relief because it means you have a place to continue both your academics and athletics for the next four years. But it certainly isn't an invitation to slack off in the classroom. Lila said, "I don't think that much has changed because I'm still taking challenging classes and pushing myself to work hard in preparation for college." Also, junior year, which is known as the most challenging and rigorous year of high school, can be even more stressful and demanding if you choose the path of a student-athlete. Lila said that "junior year was really challenging because of all of the traveling I did for recruiting." Students are legally allowed to contact schools starting June 15, before junior year. Junior year is full of APs, college stress, and to add to it, recruiting trips, so student-athletes miss a lot of school.
There are many pressures that come with being a committed athlete. Chase said "being a commit puts a target on your back. You have to keep performing at the level everyone expects." You can't stop once you're committed. You need to keep proving yourself, showing the school why you are worth it. The pressures of being a committed athlete don't end on the field; they have to keep themselves sharp in the classroom. As a committed athlete, the school expects you to keep your grades up and stay out of trouble. But, all this work and all these expectations come with a worthwhile reward.
Chase said that "committing helped me realize that if I continue to work hard in the classroom and on the field, great things will come." Signing a letter of intent is a representation of all the years of hard, tiring work and dedication to your game and academics. It is a welcome card to the next level.   
Leave a Comment
About the Contributor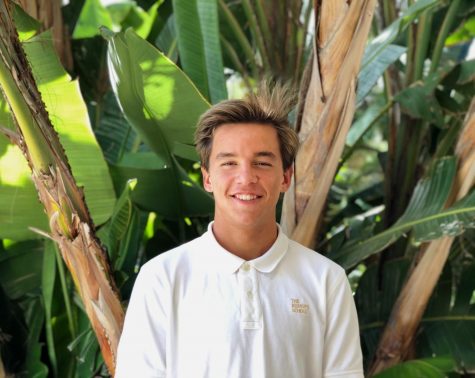 Ryan Arrowsmith, Staff Writer
Ryan Arrowsmith is a freshman staff writer for The Tower. Ryan fills up his weekends with water polo, a sport that he has been playing since fifth grade,...