Coming Up: What To Expect Next From Bishop's Theater Arts Department
Last month, the official cast lists for the upcoming winter and spring plays was released, marking the start of a new season for the Bishop's Performing Arts Department. In 2020, Bishop's will see two all-high school plays hit the stages: Shakespeare's Twelfth Night and a military drama called A Few Good Men.
Auditions for the two plays took place November 12-14; the cast lists for the shows were promptly released the next day. As Twelfth Night is the winter play, it will take place much sooner, with the performances happening from Thursday, February 27 to Saturday, February 29. A Few Good Men, the spring play, will take place May 7-9.
Twelfth Night tells the story of a pair of twins—Viola and Sebastian, played by Delilah Delgado ('21) and Gabe Worstell ('20) respectively—who get in a shipwreck and are separated from one another. Both believing the other to be dead, they make their own ways to the court of the local duke—Orsino, played by Joseph Aguilar ('22). Chaos ensues. Everything from mistaken identities to wildly complicated love triangles takes place. Given the fact that Twelfth Night is one of Shakespeare's most famous comedies, the play is certain to leave the audience in stitches. Delilah commented on this comedic aspect, saying "I'm really excited for [Twelfth Night] because it means I get to explore Shakespeare more in-depth and make the most of all the comedy that's possible within his writing."
The cast boasts a range of talents, from veteran actors such as seniors Gabe and Sydney Gerlach to up-and-coming faces like freshmen Maddie Ishayik and James Stutts. As well as acting, some of the cast gets showcase some of their other talents, such as Eliana Birnbaum-Nahl ('23), who sings several songs throughout the play.
Technically speaking, Twelfth Night is set to be in the style of steampunk, which is loosely defined as a historical industrial style. Helen Banta ('21), the costume designer for Twelfth Night—and A Few Good Men, too—said that she is particularly excited to design and help make the costumes for Twelfth Night. "I think the costumes are going to be really interesting," she explained. "I like that the style is based in history but still allows for a lot of creativity at the same time." Set Designer Alex Cotton ('21) explained the influence both the steampunk style and the constraints of Shakespeare will have on the set design for the play. "Because it's Shakespeare, we have to keep it super minimalistic so the focus stays on the dialogue and not some crazy set in the background," Alex said. "For the scene changes, there are going to be three panels on the stage that rotate to reflect the aesthetics of the characters involved in each scene, which is really cool." And, sinceTwelfth Night is first and foremost a comedy, the technical crew has been able to experiment with the set a lot to bring out the humoristic aspects of the scenes and characters. "For Sir Toby's scenes, we hide bottles all over the stage so he can always grab one, since his whole thing is that he's a drunk," said Alex. "It's going to be really funny."
Where Twelfth Night is a mostly lighthearted comedy, A Few Good Men sets a very different tone. Written in 1989 by Aaron Sorkin, the play tells the story of two US Marines being put on trial for their alleged killing of a fellow officer. The two Marines, Harold Dawson and Louden Downey—played by Maddie and Harper White ('21) respectively—are assigned Daniel Kaffee—played by Joseph—as their attorney for the trial, a lawyer with a reputation for securing plea deals to avoid taking cases into a courtroom. However, what seems to be a cut-and-dry case of a hazing gone too far soon evolves into a much more complex conspiracy as Kaffee and his team dig deeper in their attempts to exonerate their clients.  
Typically, A Few Good Men would be put on as the 9/10 play, meaning it would only be open to freshmen and sophomores, similar to his last year's production of Almost, Maine. However, the Performing Arts Department decided to put A Few Good Men on as an all-high school grades cast, which provides a similar diversity in experience as Twelfth Night does. A Few Good Men is made even more interesting by the fact that it is a genre unfamiliar to many Bishop's performers. "It's a military courtroom drama and therefore really different from what a lot of us have done before," explained Delilah, who is playing Joanne Galloway, a member of Kaffee's team. "I'm really looking forward to exploring this genre that's a lot more unfamiliar genre for me."
As it is still very much in the pre-production stages, the exact nature of the technical aspects of A Few Good Men have not been locked down yet—Alex explained that the technical crew will probably not start with the set design until after the Twelfth Night shows are finished. "It's going to be pretty simplistic compared to Twelfth Night, though," she said. "It's happening in the Black Box, which normally means the sets are going to be a lot more stripped down."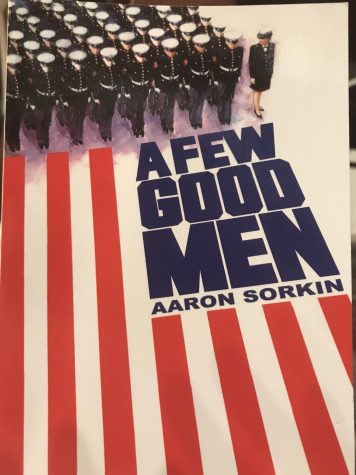 Leave a Comment
About the Contributor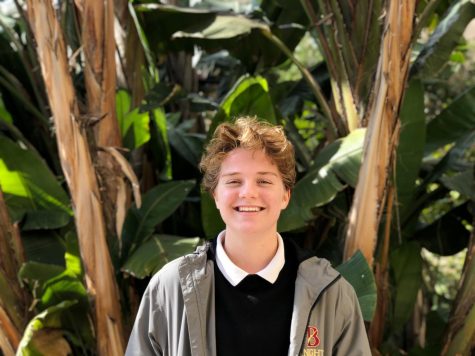 Daniel White, Former Editor-in-Chief
Daniel White is a senior and Editor-in-Chief, returning to The Tower for his third year. Aside from spending copious amounts of time getting very stressed...