The Future: How Disney Plus is on Its Way to Taking Over the Entertainment Game
On November 12, 2019, The Walt Disney Company released its streaming service Disney Plus. Disney Plus is the company's new streaming service that contains almost everything that they make has taken the entertainment industry by storm. They gained 10 million subscribers on their launch day alone, according to CNBC.
The big question surrounding the platform is what can one get out of this deal? First off, we need to talk about the deal itself. For one month, you can get access for $6.99, but if you are really into the service, you can buy a whole year's worth of Disney for $69.99 in one installment. There is another separate deal, one with some added incentives. For a slightly larger sum of $12.99 a month, you can get Disney Plus as well as Hulu and ESPN+. This is actually a steal. ESPN+ costs $4.99 a month and Hulu costs $5.99 a month. If you add that to the $6.99 that Disney Plus costs –hold on while I plug this into a calculator– that gets you to a total of $17.97. So you would be saving about $5 dollars, which makes this plan a lot more enticing. 
Now that we know how much it costs, let's look at what we actually get for that money. Disney Plus promises basically everything Disney, Marvel, Star Wars, and Pixar have created.  It's every kid's dream. On release date, the service had 16 Marvel movies, including the new "Avengers Endgame". The platform will see hefty competition, however.
The established company Netflix, which started streaming in 2007, has been on the market for years and has accumulated almost 160 million subscribers since then. But, Netflix is slowing down. Forbes recently published an article titled "All The Reasons Why Netflix Is Doomed", writing that "[Netflix is] paying more and more to acquire new subscribers." Netflix predicted they would gain 5 million new subscribers in the second quarter of 2019. In reality, the company predicted 2.8 million subscribers, 45 per cent less than what they originally thought. If Disney Plus manages to keep subscribers coming and keeping their classic and beloved content, then I see no reason why they shouldn't overtake Netflix and other streaming giants in the future. 
Bishop's students have an interest in the launch of the new service. Kelly Holthus ('23) said, "I am excited to have my favorite childhood movies and shows at my fingertips, as it was much tougher to get that before Disney Plus." With the new service taking the global stage, who knows what the future of entertainment holds?
View Comments (5)
About the Contributor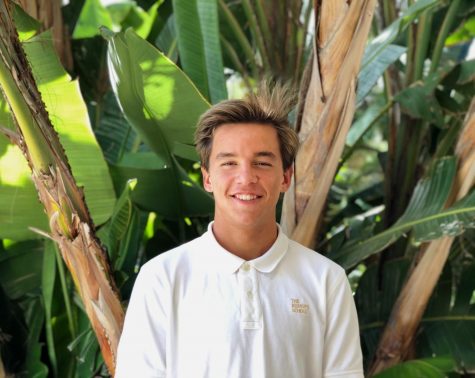 Ryan Arrowsmith, Staff Writer
Ryan Arrowsmith is a freshman staff writer for The Tower. Ryan fills up his weekends with water polo, a sport that he has been playing since fifth grade,...