Back on Top: A Look at the Knight's Journey Back to the Championship
Last year, the Knights Boys' Varsity Water Polo team experienced a crushing loss to Cathedral Catholic High School in the CIF finals. Heading into the fourth quarter, we were down 6-7. The Dons managed to overpower the Knights and win 11-7. This year has been a completely different story for the Knights. 
This season, the Boys' Water Polo team has been a force. Rolling through San Diego County, matching up against the best schools in the state, the boys have held their own. Heading into Open Division CIF Tournament, they were the number one seed. Dominating their way to the finals, it was time for revenge. Matching up against Cathedral again, the boys knew it was more than just this one title, this one year. As a member of the team myself, it was easy to feel how energized the team was on the Saturday before the game. Senior Gavin Rosser stated, "It was like we were getting ready to go to war. There was an electricity in the air that couldn't be matched."
The game started off slow, with each team trading goals back and forth. The Knights' upperclassmen were vital throughout the game, coming up big on both sides of the pool. No CIF final game comes without drama, and there was plenty of it this year. With 30 seconds left on the clock, the Dons had the ball and were set up to score. Perry Mikic ('20), who has been a defensive machine this year, had other ideas. He stole the ball from a Cathedral player and took it up the center of the pool. With defenders closing in on him from all sides, he rolled on his back, took in the situation, turned and shot his signature lob shot, just over the tips of the goalie's fingers. The stands erupted. It marked the end of the drought that had been hanging so heavy on the Knight's shoulders. Perry said to the San Diego Union Tribune,  "I've been told not to lob the ball on the counter since I can remember, but I had to do it, I had to win it like that."  
This entire season has been led by the theme of redemption. Now that they have won, it's time to keep that winning tradition.
View Comments (1)
About the Contributor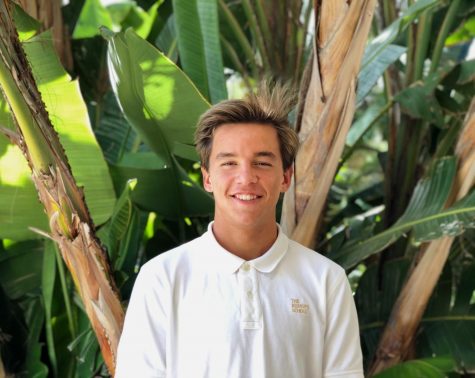 Ryan Arrowsmith, Staff Writer
Ryan Arrowsmith is a freshman staff writer for The Tower. Ryan fills up his weekends with water polo, a sport that he has been playing since fifth grade,...