Happy Hallow(eekend)een!
On a chilly, spooky, sugar-filled Thursday, the Bishop's School community took on Halloween. Costume contests, pumpkin contests, every contest imaginable! Okay, not every type of contest but you get the point. This year was definitely no letdown, with many things going on around campus. 
The Upper School costume contest was a big success with many groups on campus dressing up in one singular theme. The Girl's Varsity Tennis team went as devils, with their seniors as angels. Solo costumes were also a big hit this year. Rex Harrison ('23) went all out with his Rick Singer outfit. Talking about his victory of the Associated Student Body Council (ASBC) Costume Contest, Rex said "There was very creative competition, but I think my costume was just good enough to secure the win." 
Before Halloween, our school President, Noah Lin ('20) said that he "[hoped] to get as much of the student body involved and to help build a stronger sense of community on campus." Noah and the rest of our ASBC did a great job as the whole community was decked out in costumes, including the faculty!
Trick or Treating is usually a big hit, but this year Halloween fell on a Thursday. Wes Spieker ('21) stated that "It was tough to hang out with my friends on Halloween because it was a school night." Students found the solution by getting together over the weekend. All in all, the Bishop's Halloween experience certainly was enjoyed by all!
View Comments (1)
About the Contributor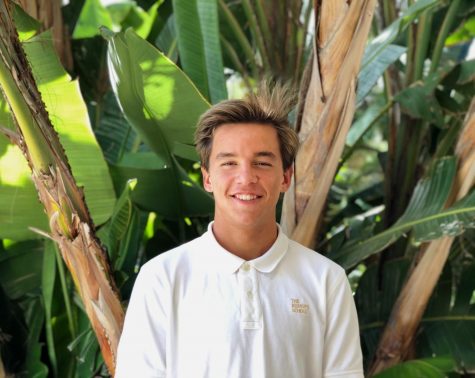 Ryan Arrowsmith, Staff Writer
Ryan Arrowsmith is a freshman staff writer for The Tower. Ryan fills up his weekends with water polo, a sport that he has been playing since fifth grade,...