Coffee House Fun
On November 1, Bishop's performing artists and friends gathered in the Black Box Theatre for Coffee House, a low-key, open mic -style event that welcomes all students to perform.
Coffee Houses are organized by the Student Performing Arts Council, which is currently led by President Sean Kim ('21) and Vice President Gabe Worstell ('20). The Council runs the Bishop's performing arts Instagram page, @bishops.performingarts.
While Bishop's students are quite active in the performing arts in groups like Acting Workshop or Performing Dance Group, others who are less acquainted with that world or who don't want the time commitment of being in a production can use the opportunity of Coffee Houses to still show off their skills to their peers. Students demonstrated a wide array of artistic interests. Gabe, for example, performed an improvisational dance piece to "Amen" by Amber Run, sweeping across the dance floor with passion and skill. Sabrina Tian ('20) opted to read her poem "My Name," a reflection on herself, her name, and her background. Elisabeth Holm ('21) and Sabrina Fogel ('20) performed their Dinosaur Dance Battle. The Battle was originally choreography in the fall play She Kills Monsters but the two, donning their orange inflatable dino suits, transformed it into their own quirky superstar moment.
Student Performing Arts Council member Sabrina described the event as, "a space for everyone to show what they love doing." She said, "It's really cool to see how talented everyone is!"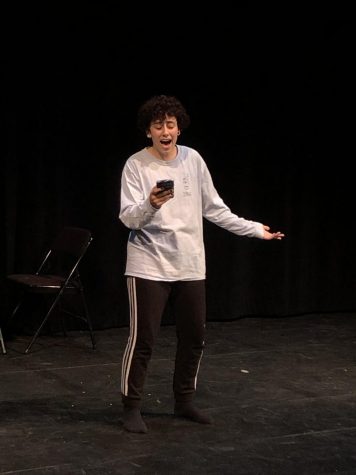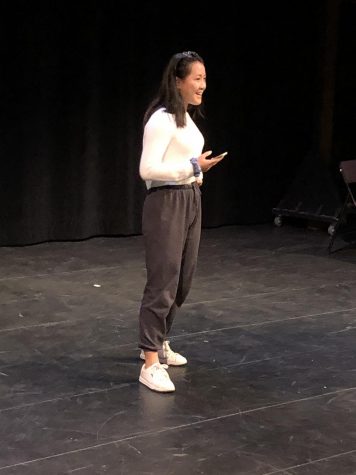 Leave a Comment
About the Contributor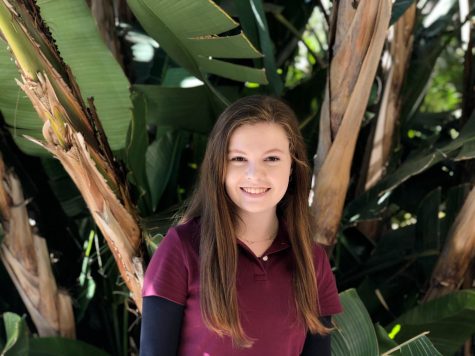 Amy Carlyle, Editor-in-Chief
Amy Carlyle is a senior and Editor-in-Chief of The Tower. She came to Bishop's as a sixth grader and joined the staff at the start of her freshman year....